Happy new year! If you just got engaged over the Christmas/New Year's holiday, don't worry! We got you covered.  As we step into the new year, there are lots going on in the wedding industry to help you start planning your big day.  It can be very overwhelming and stressful if you don't know where to start.  The wedding shows are a one-stop-shop where you can meet all the vendors at one place, however, but it can be a lot of information to digest at one time.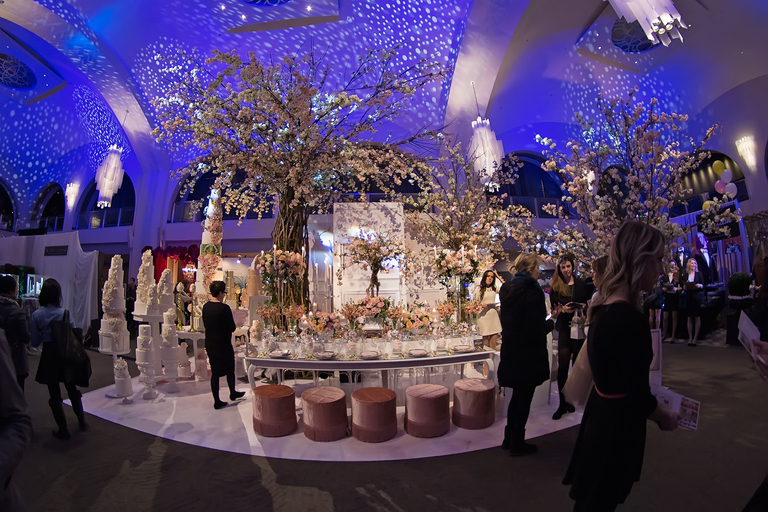 Here are some upcoming wedding shows and tips to help you navigate them more efficiently:
Do your research prior to the show.  Set the top 3 categories that you want to focus on checking out at the show and research on the exhibitors at the show in advanced. Visit their company websites and see whether there is anyone that you want to meet in person to find out more information.  Send an email to initiate the conversation and that you want to meet with someone at the show.  This will help you stay focus in achieving your goals on finding/meeting vendors that are being prioritized.  Not only that, it will also save you many hours visiting different vendors at their office throughout the city (and save gas money as well!)
Create an email address just for your wedding between you and your fiancé.  All your wedding related emails should go to this email address.  This will help keep your personal inbox clean.  Print wedding labels with your names, wedding date, contact information on it.  Bringing your own labels will save you time writing your information down for vendors each time you visit a booth or want to enter for a draw.
Take photos of things that catches your eyes or follow the hashtags of the shows for future references. There are lots of inspirations and ideas to document. Speak to vendors that you are interested in to find out more about their service and get the most of the show.
If you know any particular venues that you are interested in and would like to see how a wedding is being setup, don't miss out the upcoming open houses.
Wedding shows:
Canada's Bridal Show – January 6, 7, 8, 2017 at Metro Convention Centre.  This is one of the biggest shows and targeted to a wider audience of various wedding budget. Admission is $20
Deer Creek Wedding Show – January 8, 2017. Free admission
The Wedluxe Wedding Show – January 15, 2017 at The Carlu.  This is the most luxurious wedding show in Canada and you will get to see the top wedding vendors at this show.  They have a different theme every year and be sure to take lots of photos.  You'll be blown away by the show with lots of ideas and inspirations.  Admission is $75.00 per person, but if you get your tickets before January 9th, you'll get 20% off for early bird pricing ($60.00 per person)
The Lavish Dulhan's Bridal Affair – January 29, 2017 at Mississauga Convention Centre.  This is Toronto's only luxury South Asian Wedding Show with fine vendors exhibiting there.
The Wedding Co Market – February 26, 2017 at Wynchwood Barn.  One of the chicest wedding show in the form of a marketplace where couples get to meet passionate vendors with great services.
Venue Open Houses – Updated!
We will continue to update this list.  Please come back to check the latest dates on open houses.  Happy venue shopping!
xo
Carmen