Unparalleled devotion to an exceptional event experience
Devoted To You was founded by Carmen Luk who is known for her fashion forward style, bubbly personality and strives for unparalleled perfection. She has planned weddings, events, and managed multi-million dollar projects for major corporations.
Her team expertly navigates the planning process to make every element seem effortless and every event stress-free.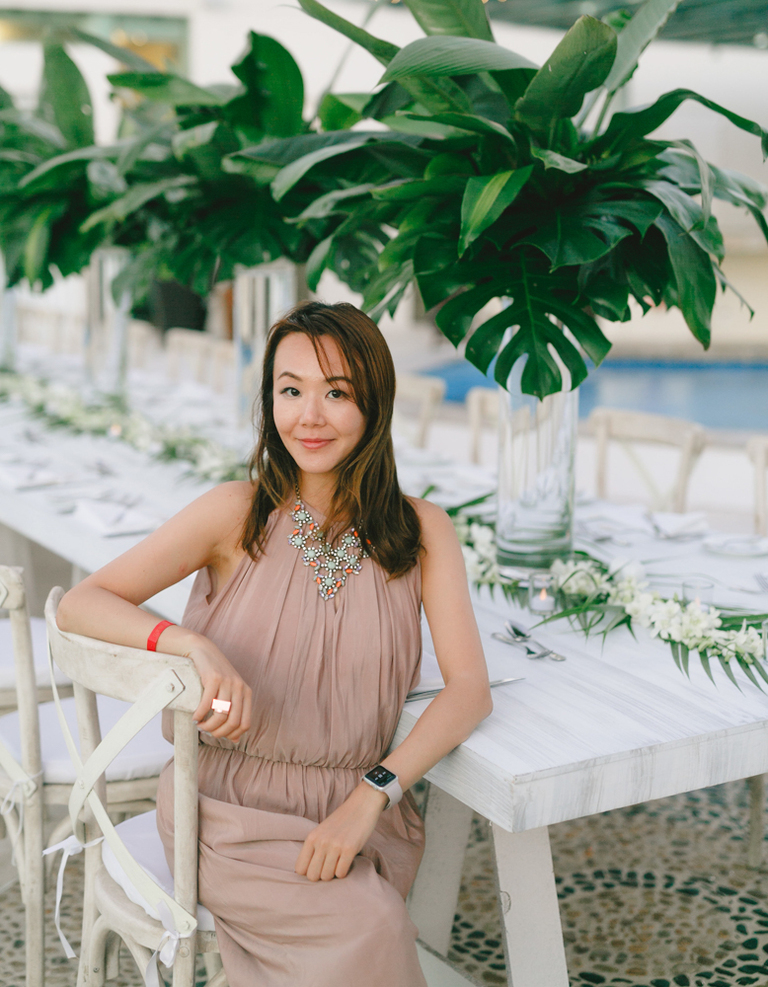 Founder & Creative Director
Carmen is the Principal Planner and Creative Director at Devoted to You and is highly sought for her impeccably planned weddings in the Toronto and GTA regions. Her background in project management led her to plan her own wedding in the Michaelangelo-designed Villa San Michele in Florence, Italy in 2010. This sparked a passion that led to her career in wedding and event planning. She has planned numerous weddings and events that range from intimate settings to 5-star resorts and destinations around the globe.
Carmen holds the W.P.I.C.C. certification from the Wedding Planners of Canada and a Project Management Professional (P.M.P.) certification from the Project Management Institute.
Carmen enjoys a grande Caramel Macchiato at Starbucks, trying out various culinary delights and spending downtime with her husband and two children. 
Wedding Consultant & Event Coordinator  
Kaitlyn has obtained a vast amount of event coordinating experience since beginning her professional career in ##. This experience ranges from working at red carpet events with celebrity clientele to behind the scenes at major entertainment festivals to working on the front line of promotional events.
Kaitlyn is recognized as a Wedding Consultant™, she holds the W.P.I.C.C. certification from the Wedding Planners Institute of Canada and is also a proud member of The Association of Bridal Consultants™ (ABC), an internationally-known organization. She also has certified training with Sandals and Beaches Resorts for tropical destination weddings.
She loves the event industry and thoroughly enjoys the process of planning and designing events and truly adores the beauty and meaning behind such an event. "It is just an incredible feeling knowing that I had a hand in such a special occasion," she says.
Gloria began her career in weddings and later added corporate events including conferences, seminars and special events. She still enjoys coordinating weddings in particular because of their significance in one's life. She believes weddings should be a reflection of the couple and appreciates the importance.
Gloria obtained her Bachelors of Arts and Business from the University of Waterloo, with a major in Peace and Conflict studies and a special interest in Marketing. In addition to her event coordination experience, Gloria has led many marketing initiatives including social media marketing, promotional advertising and blogging.
Your guests are on a journey–make it memorable.
Over the course of more than a decade, Devoted to You has been a proud member of some of the world's most authoritative wedding publications – WedLuxe's GLITTERATI, THE WEDDING CO. List, Style Me Pretty's LITTLE BLACK BOOK, JUNEBUG WEDDINGS, WEDDING CHICKS, RUFFLED, and we have also won the Bride's/Couples Choice award from WEDDING WIRE for FOUR consecutive years so you can be assured that we provide only the best quality wedding planning services.