We've been so busy with the wedding season and haven't had the time to update our blog for a while, but Wence and Andrew's epic wedding definitely need a big shoutout and deserves a blog post on its own.  Last summer we had the pleasure of planning Wence and Andrew's beautiful wedding at Arlington Estates. It was a gorgeous day filled with family, friends, fun and fireworks! All photos captured by the talented Joee Wong. The wedding attire was spectacular, from the shoes to the jewelry.
The ladies got ready in their customized robes, showcasing their hair done by Katerine Rapoport.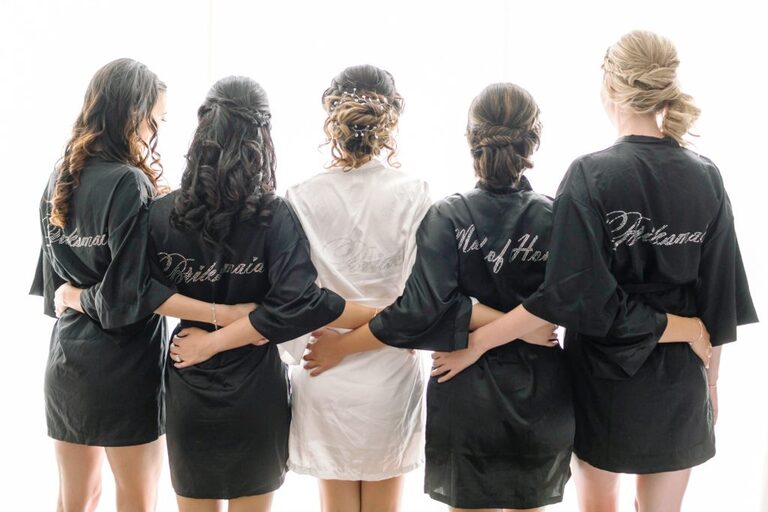 Meanwhile the guys were all ready to head over to Arlington for the big day.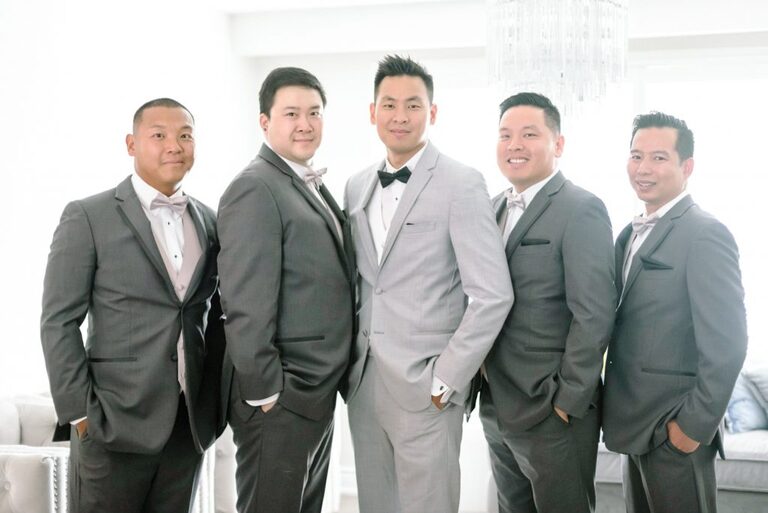 Let's not forget about the traditional attire, and this gorgeous couple that rocked it.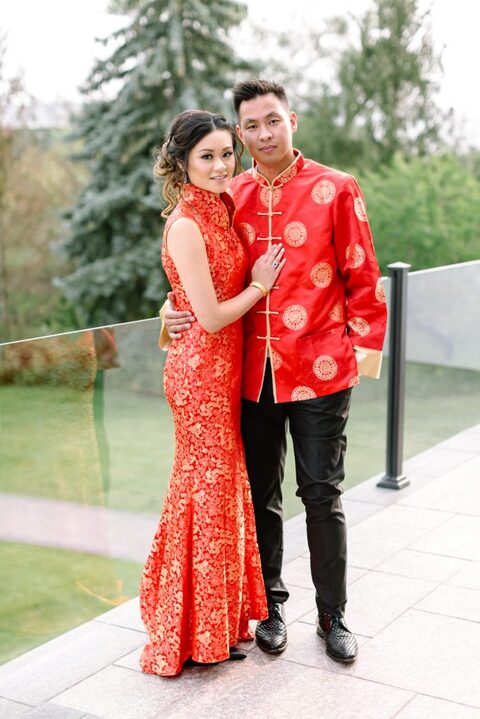 And finally, the dress! Wence was stunning in this off the shoulder gown.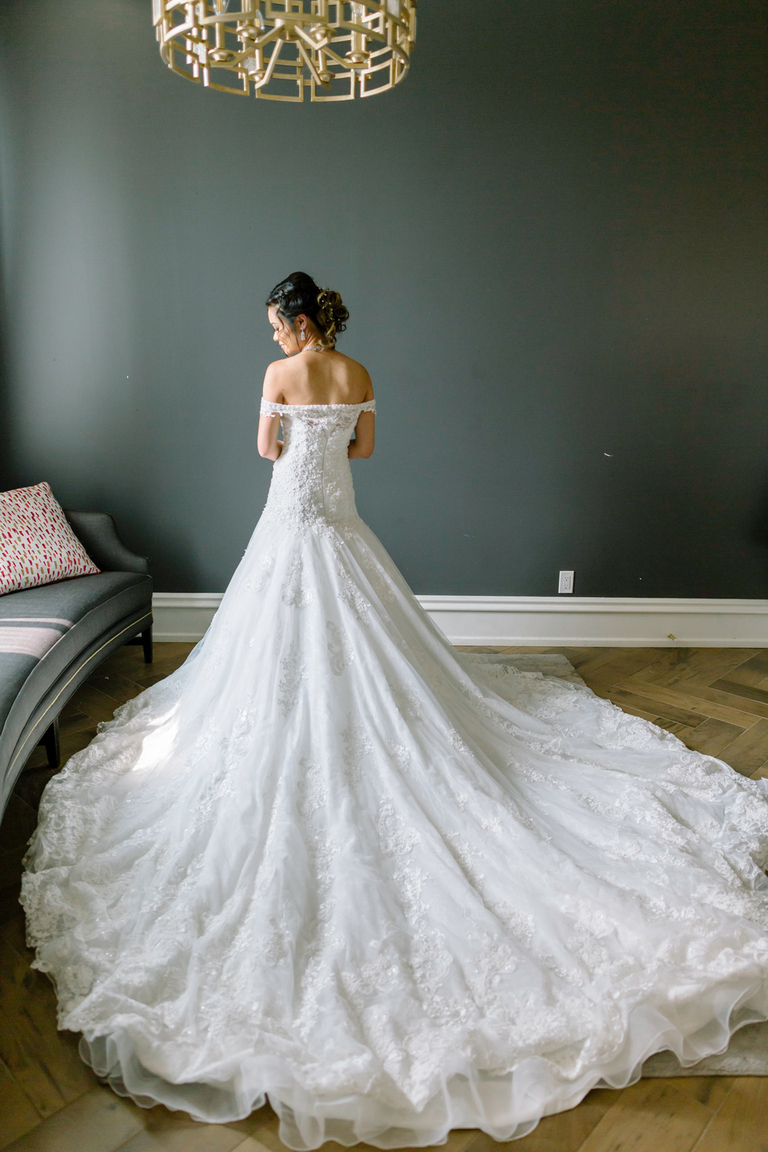 And what wedding would be complete without rings? Here's a close-up of the amazing set: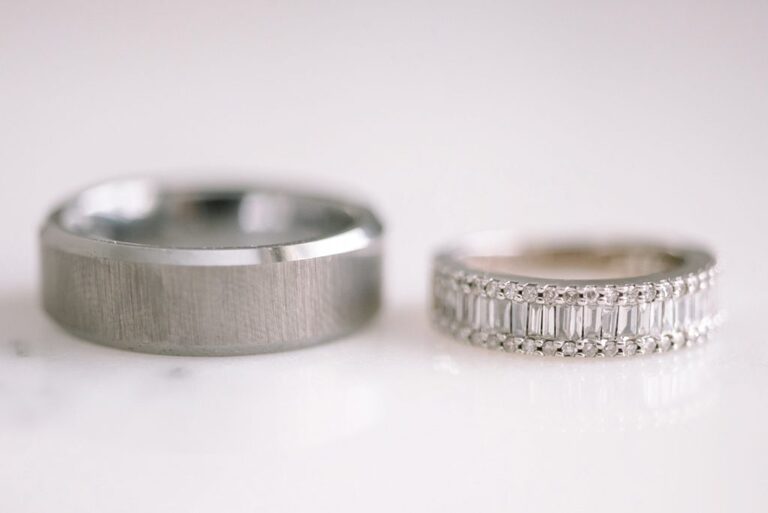 As we mentioned, the wedding took place completely at Arlington Estates in Klienburg, Ontario. The secluded venue offered lush greenery, large grounds and amble space for the ceremony and reception to take place.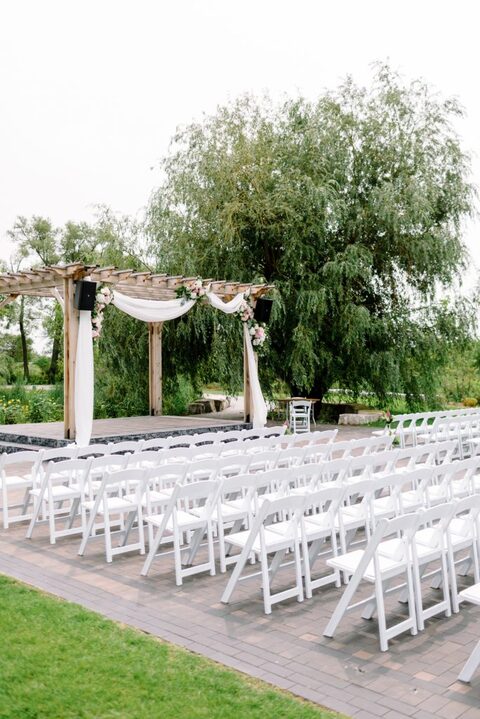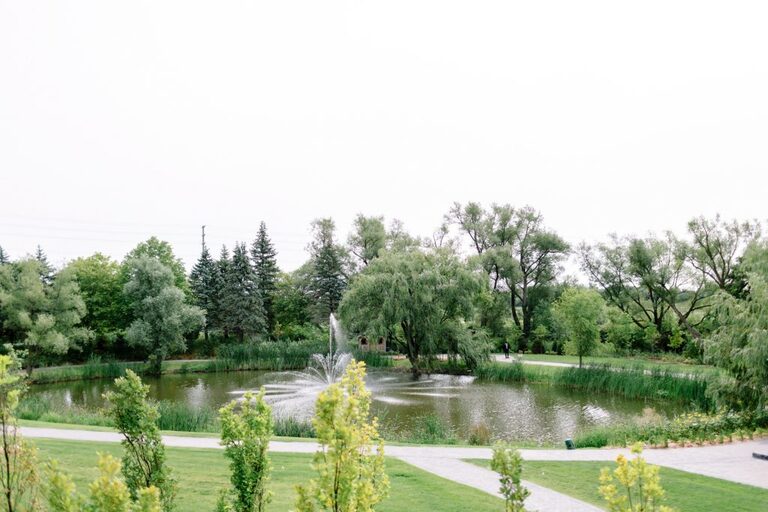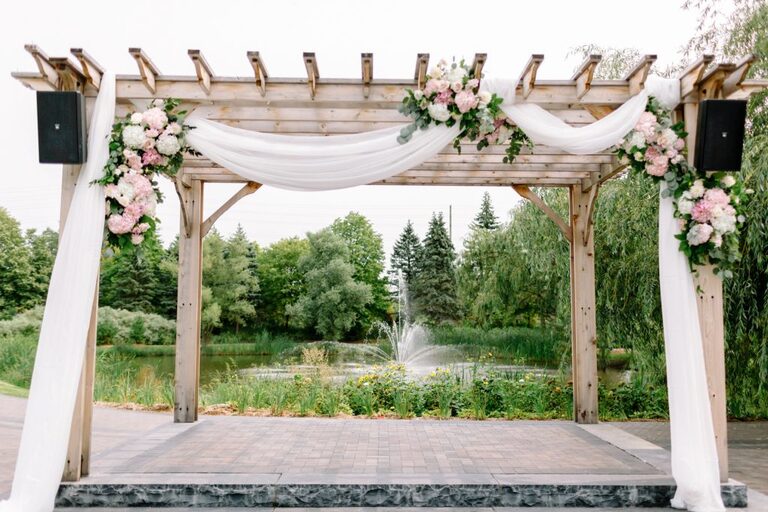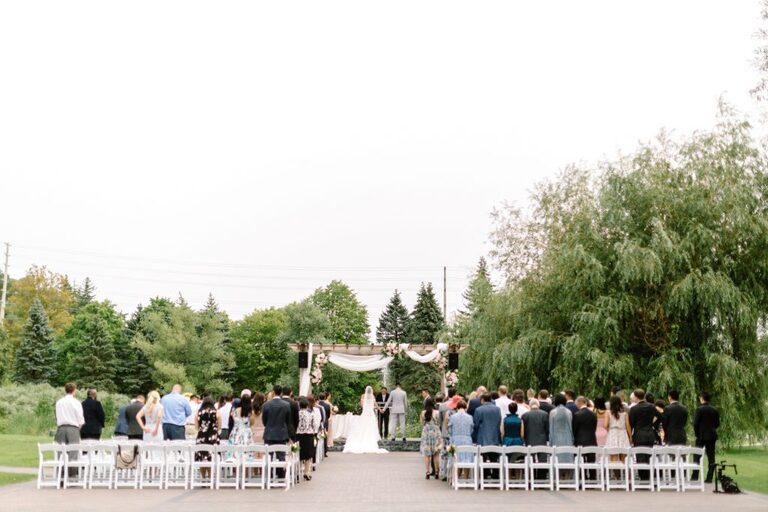 Inside the reception hall at Arlington, Nous Design Group brought this whole day home with a truly incredible design.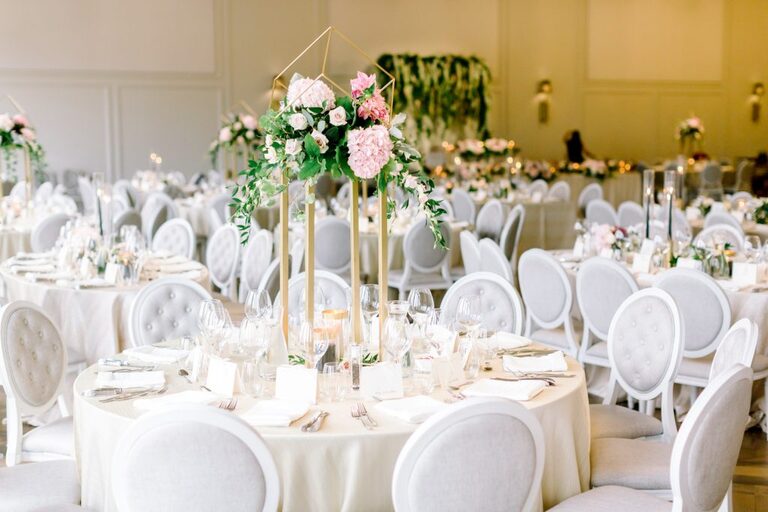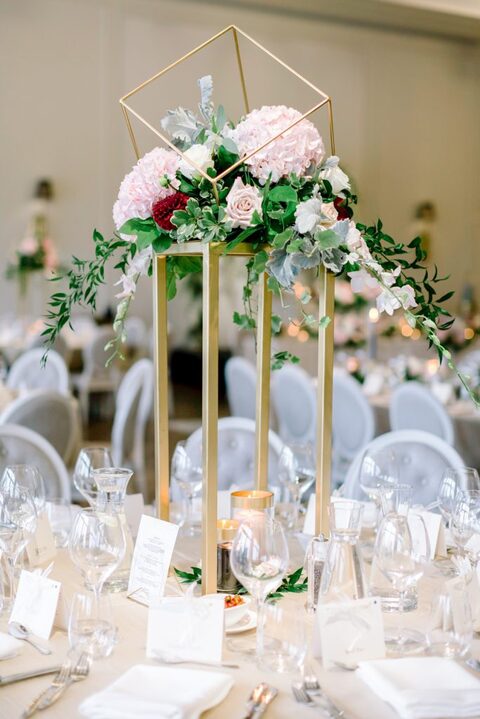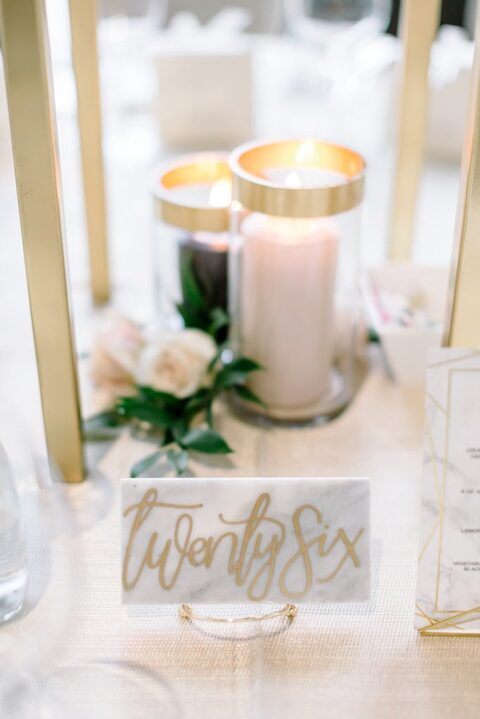 The head table was a site to see with full floral arrangements running the length of the table.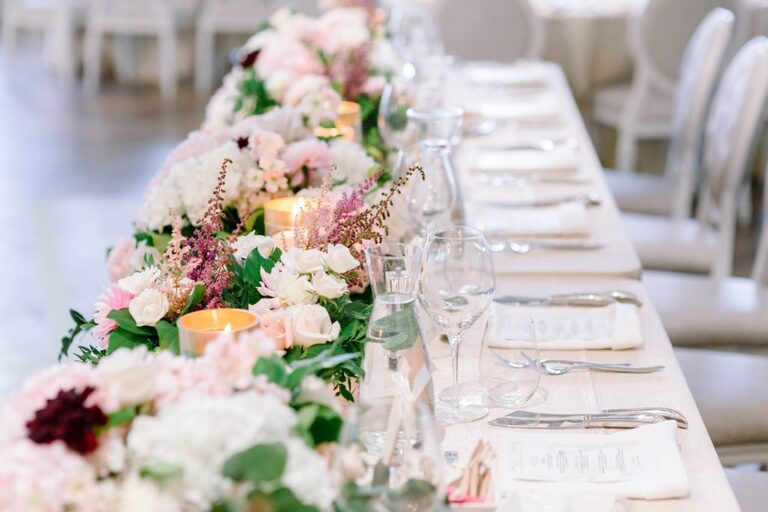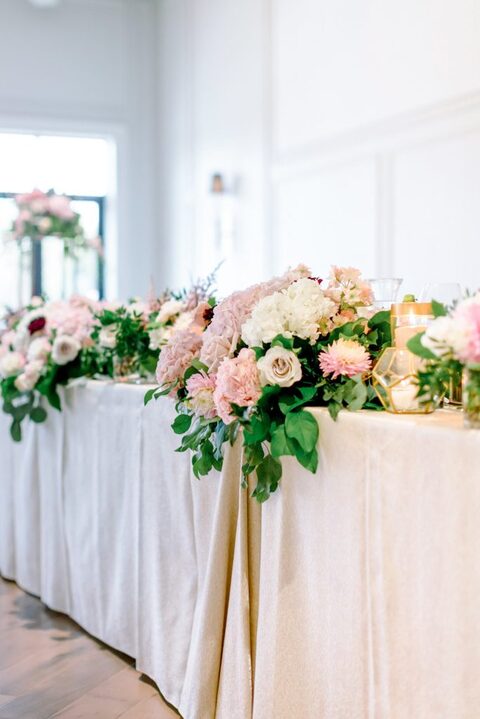 Not to mention the backdrop that tied the whole head table look together.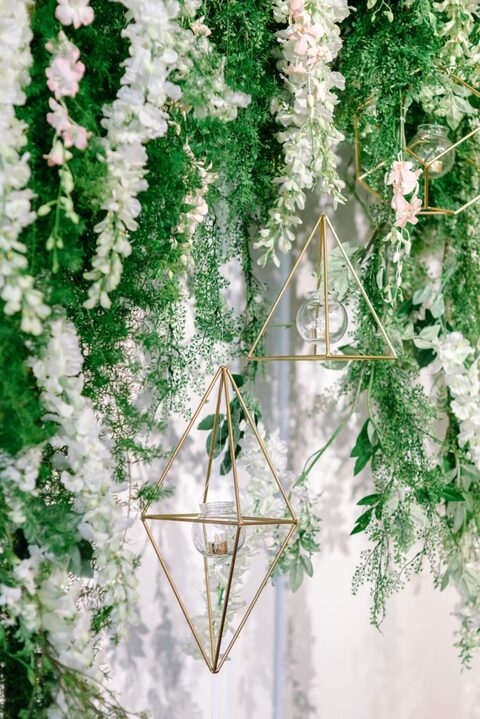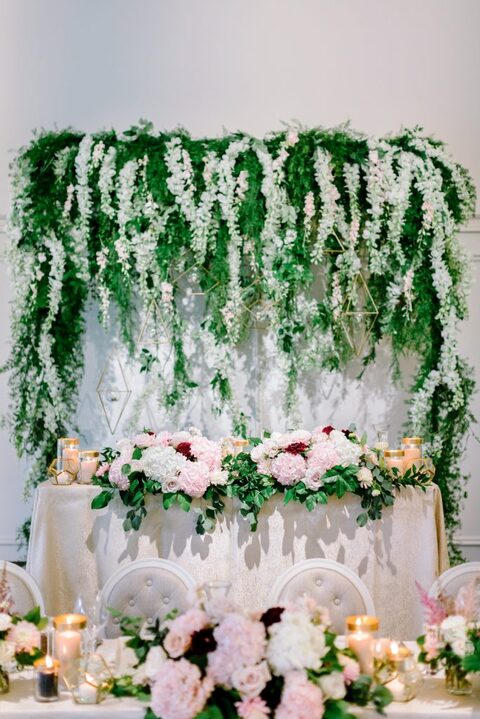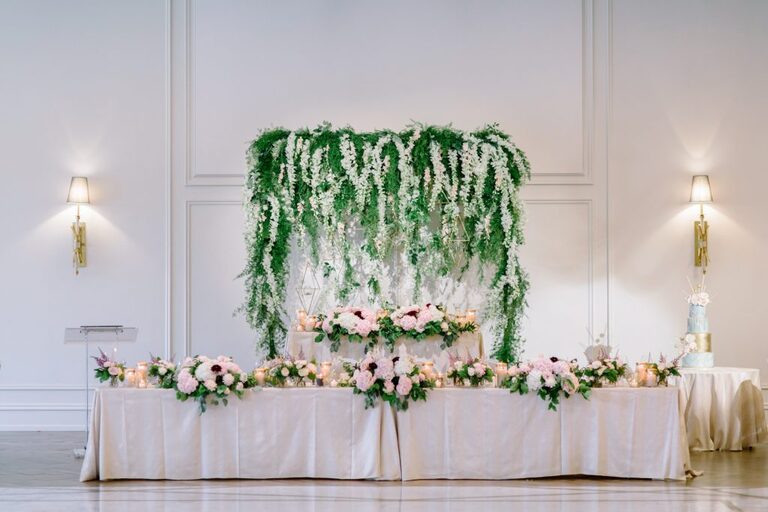 And the bridal bouquets that amplified the multi-colour dress bridal party.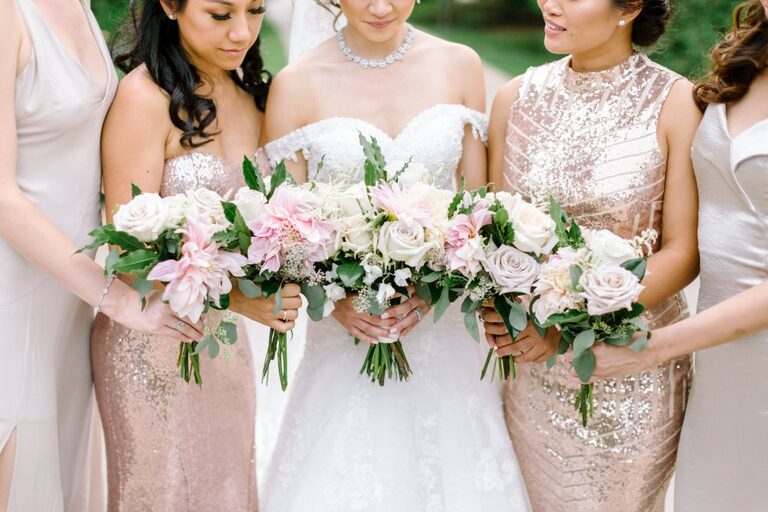 Plus, the dance floor by Axe Media Group tied together the geometric shapes on the tables and in the backdrop display.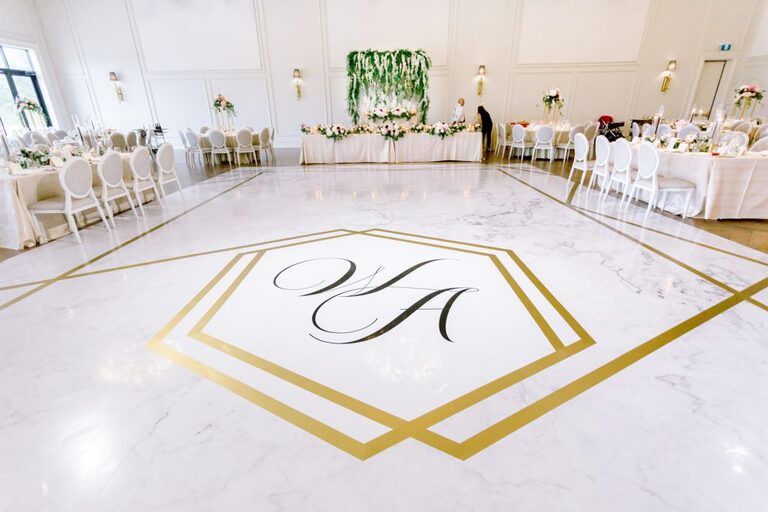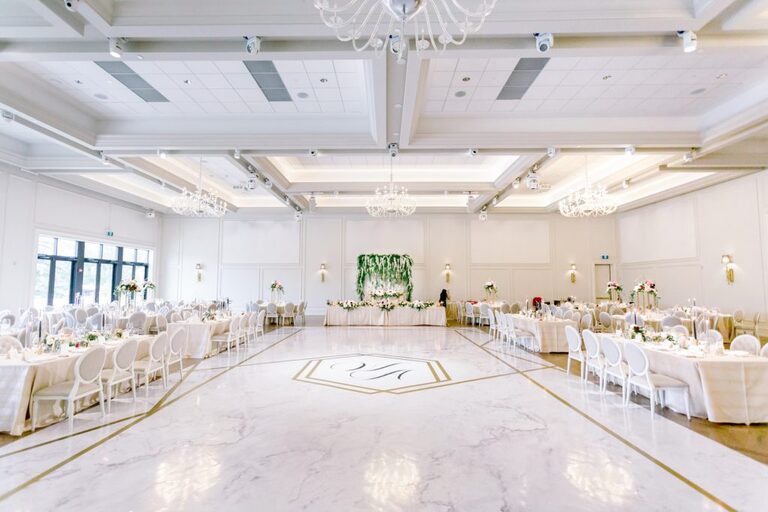 The beauty is in the details, like this welcome table and welcome sign.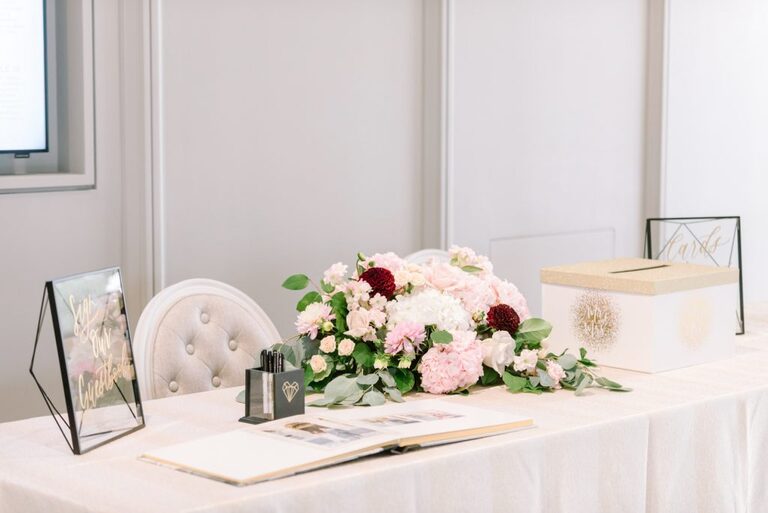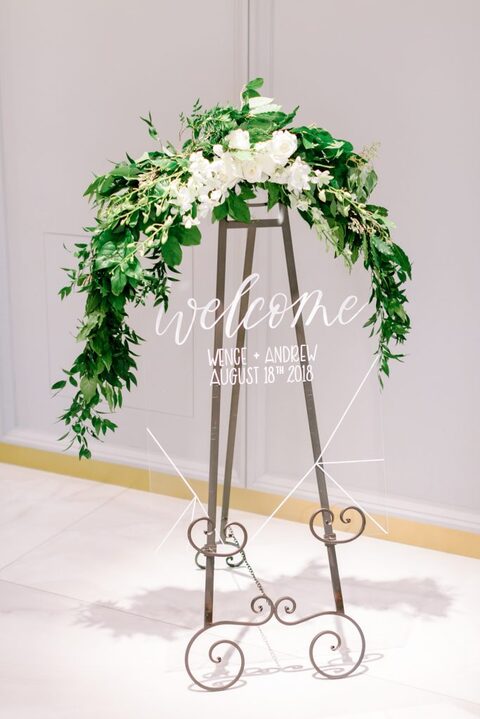 The wedding cake, provided by Maxim Cakes, added the something blue to the pink and gold colour scheme.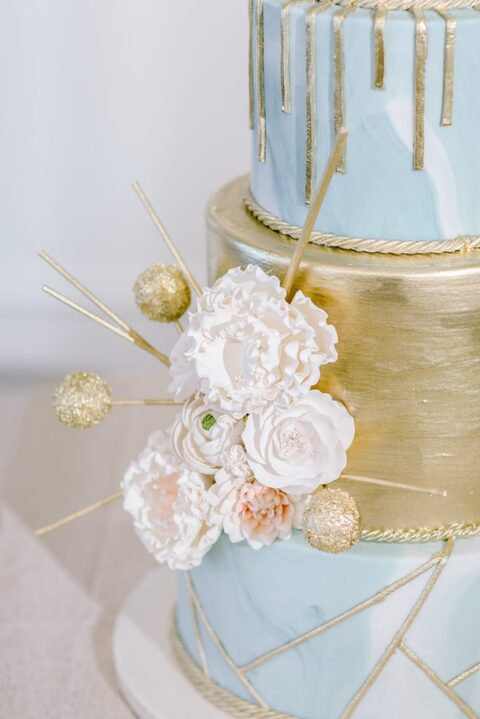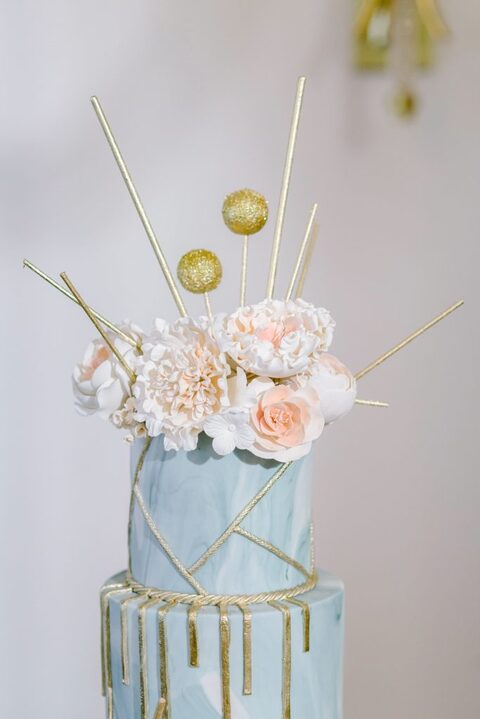 Guests were hardly able to wait for this delicious sweet table.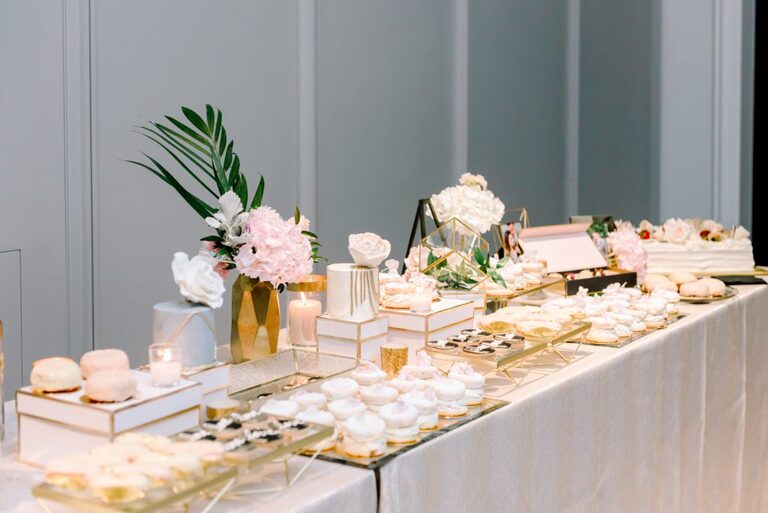 We had some happy guests, but it's doubtful that any guests were happier than the couple's three dogs who all made their ceremony debut.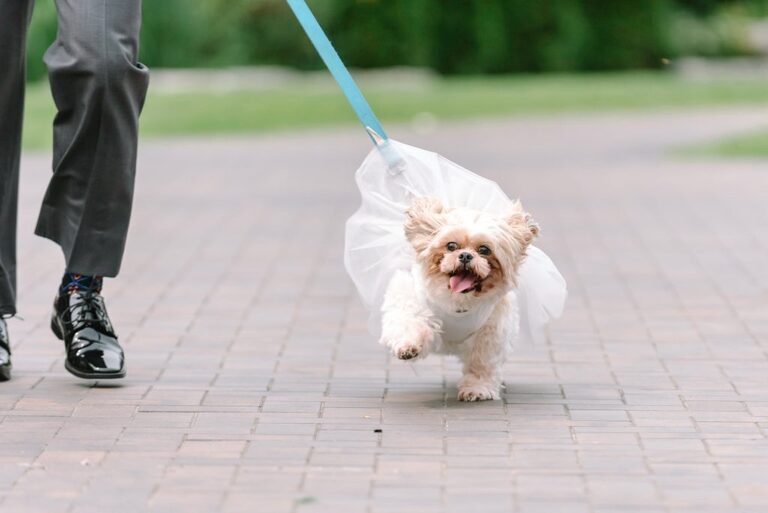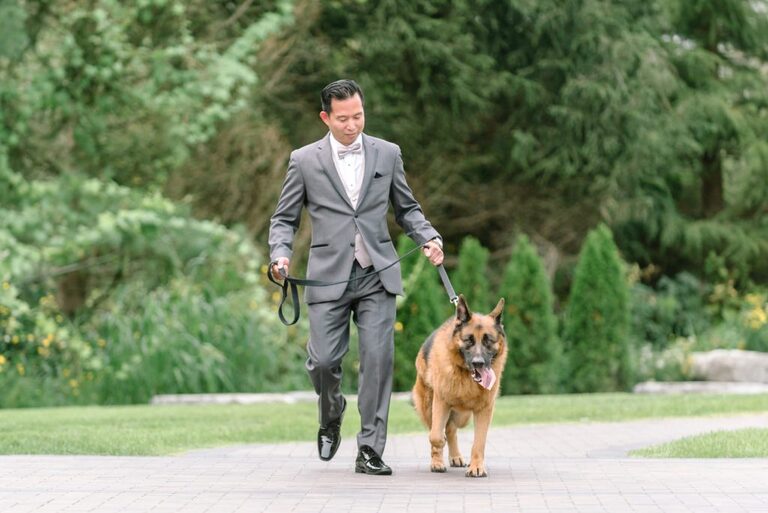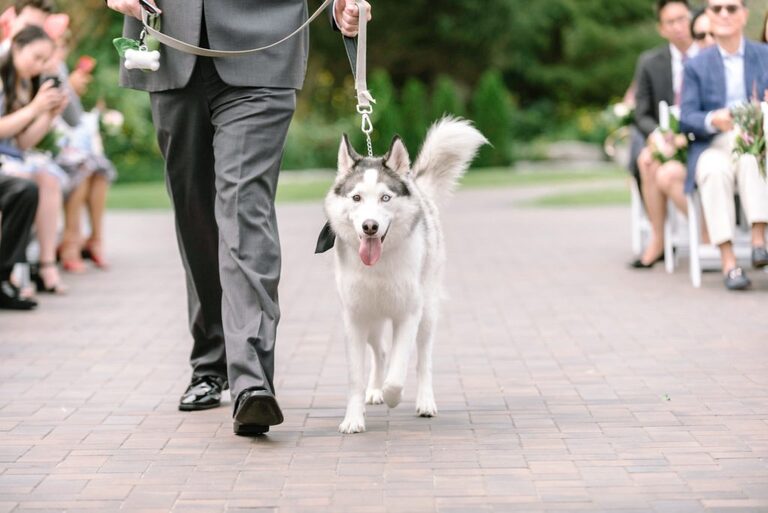 What better way to end the perfect day than with fireworks? One of the great things about Arlington Estates is the ability to have fireworks to end your wedding day off with a big display. These fireworks were provided by Pyro World, and had all the guests gathered in awe.
This day wouldn't have been possible without our amazing team of vendors: