Every wedding is so beautiful and unique in itself. Wei and Jim's wedding took place at one of our most favorite venues in Toronto, The Royal Conservatory of music. The architecture and the floor to ceiling windows created a very welcoming space for the guests.  The color palette chosen by the couple was also very modern and refreshing.  Trees, greeneries and potted herbs were used to fill the space, building a connection with the surrounding trees outdoors.  Guests were invited to take the potted plants and herbs home to plant in their garden.
Every element of the wedding was curated and personalized.  Our creative bride Wei designed the invitations and all the day of stationery for the wedding.  Pay attention to the design and the details – her favourite cat Suika (Watermelon)  was actually a part of the design and I love it that she incorporated her in a subtle way.  See if you can spot the her cat on the invitation. She also handmade the gem-shaped escort card holders and all geometric himmeli table number stands.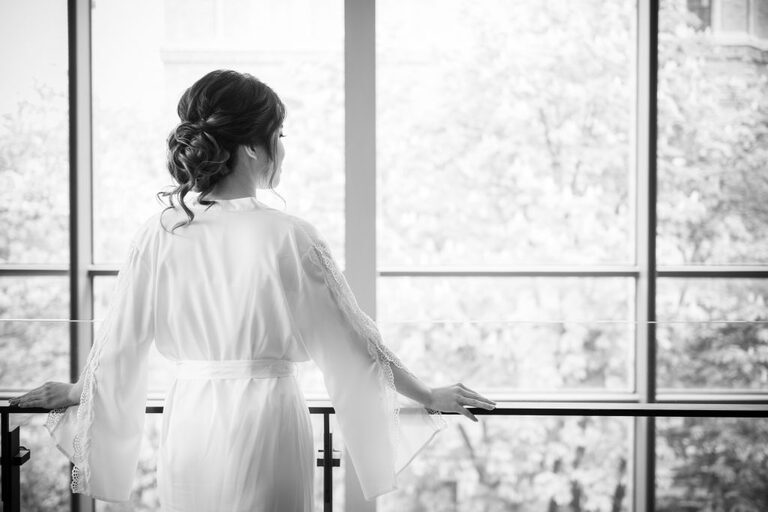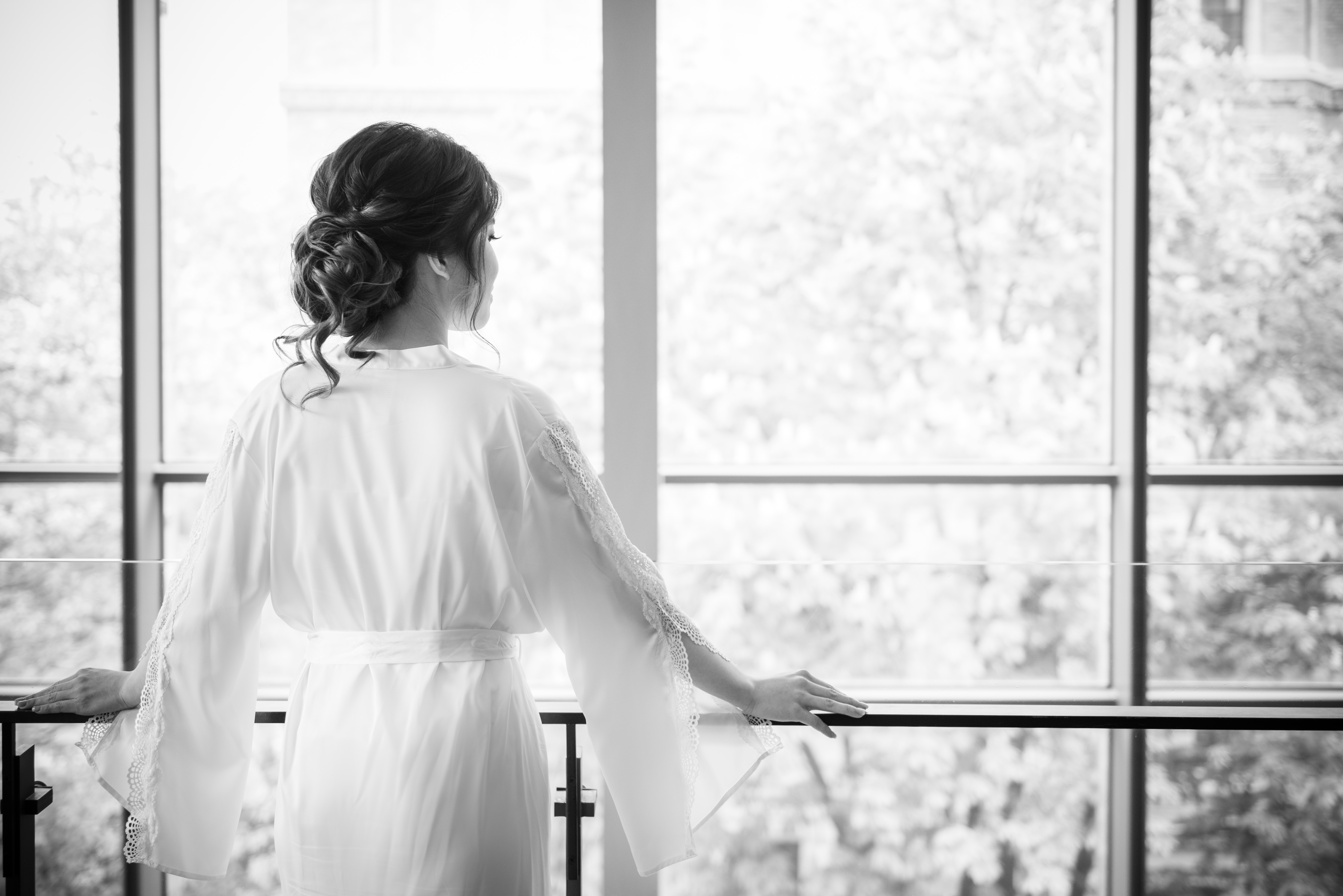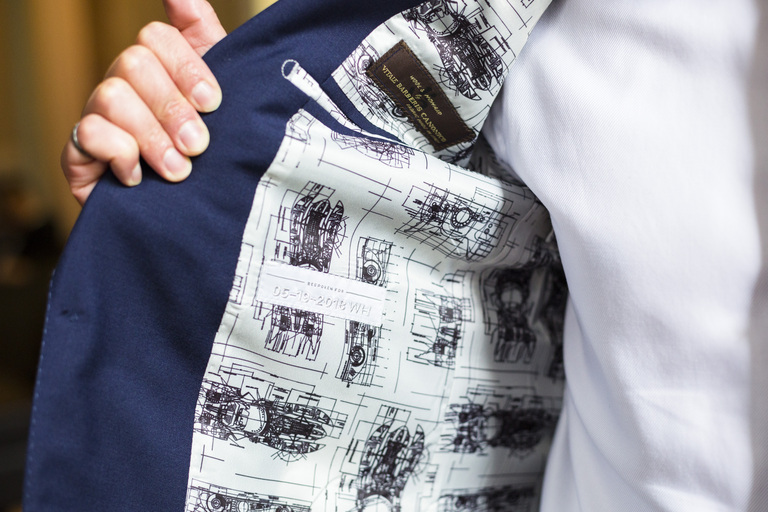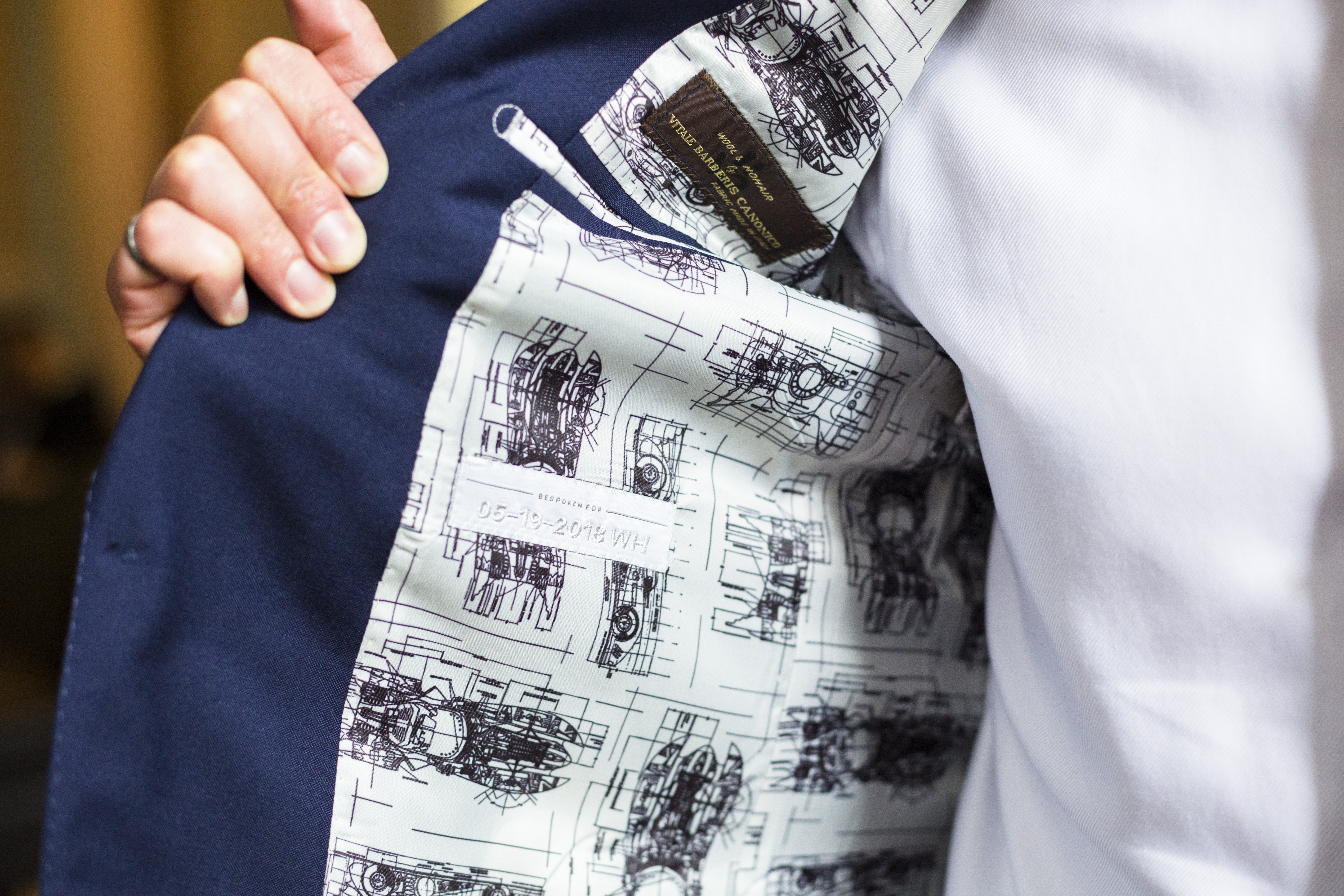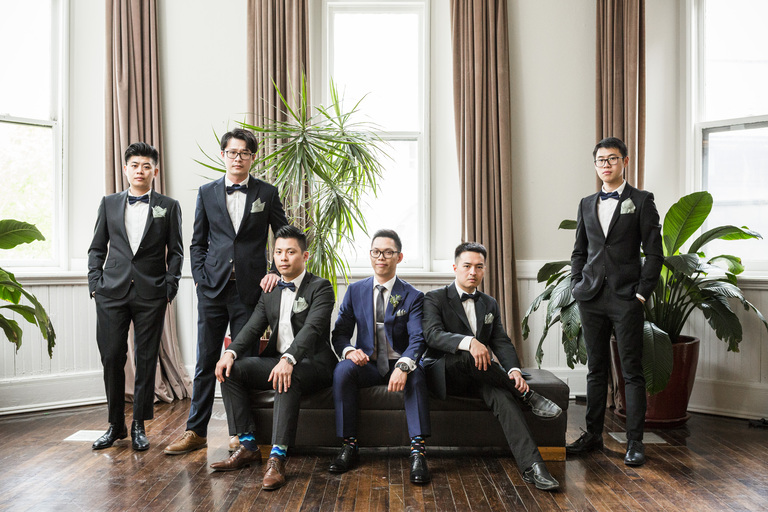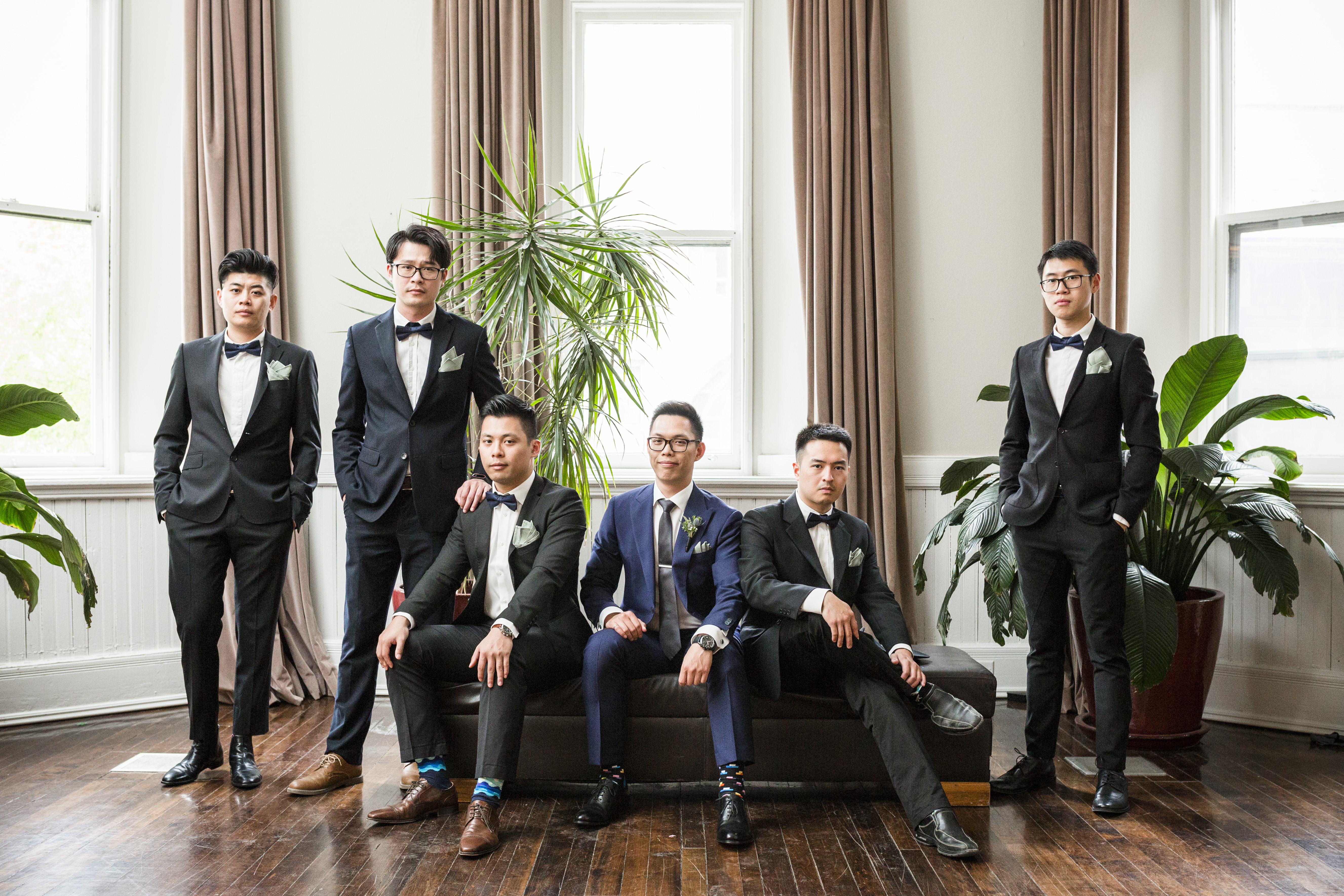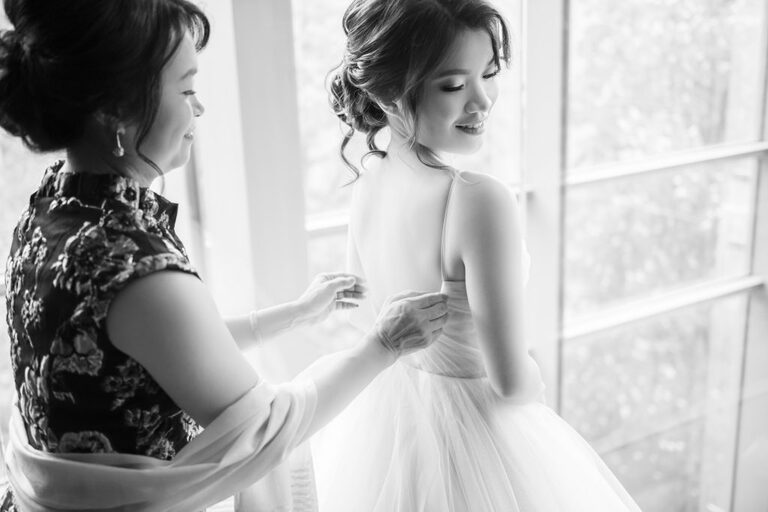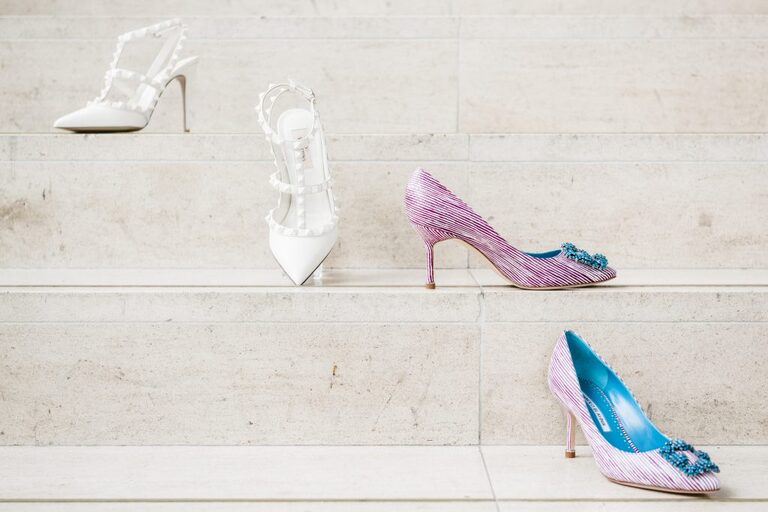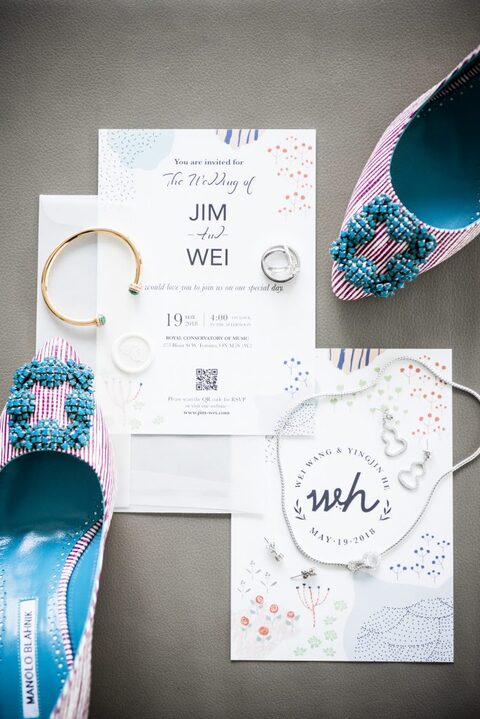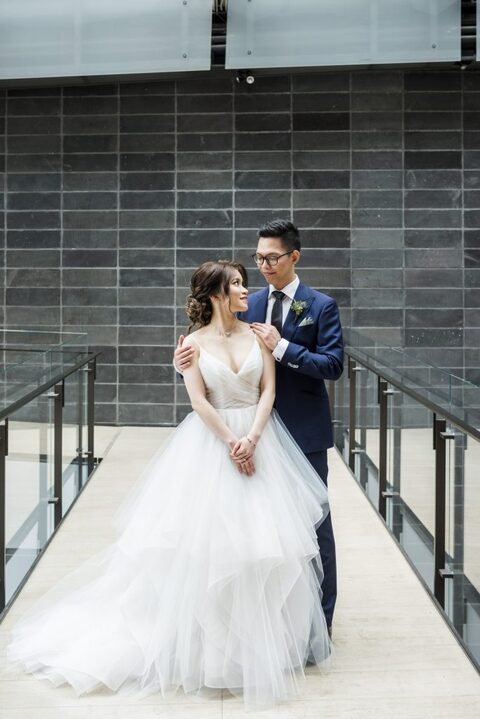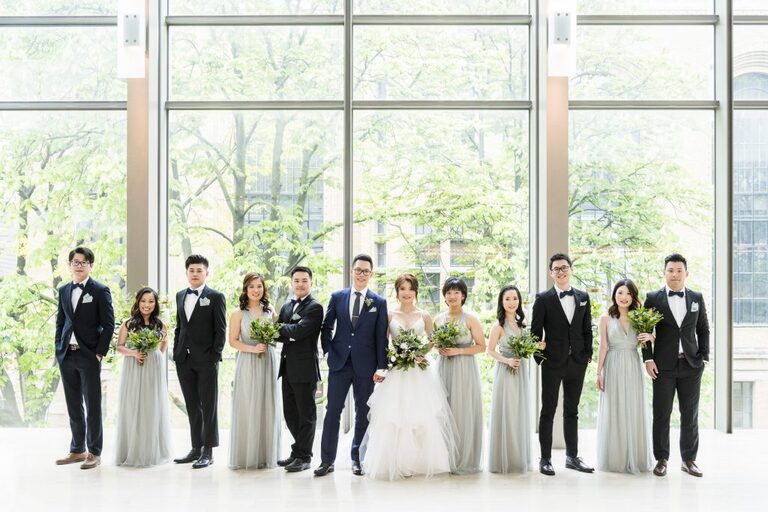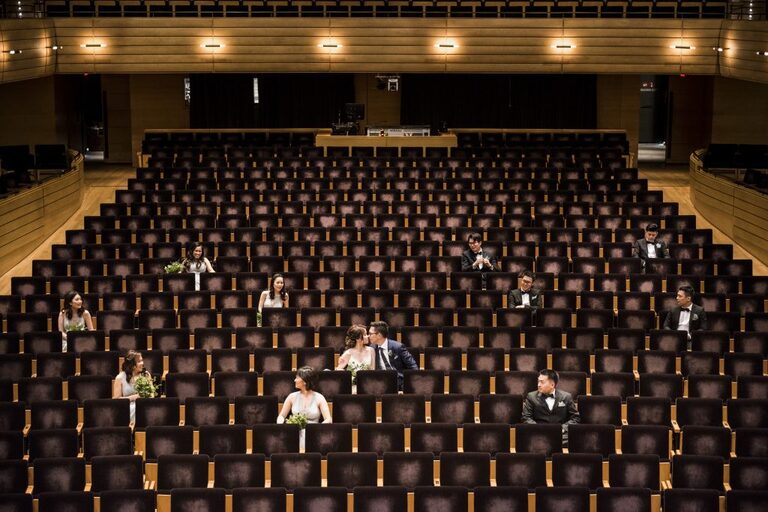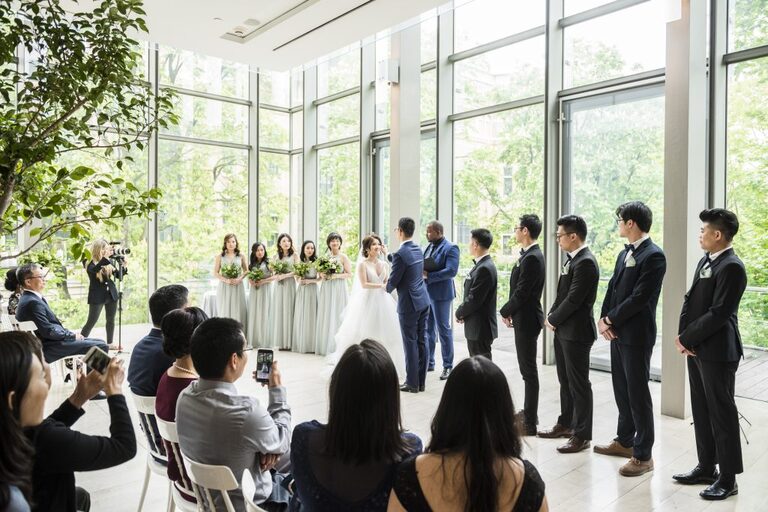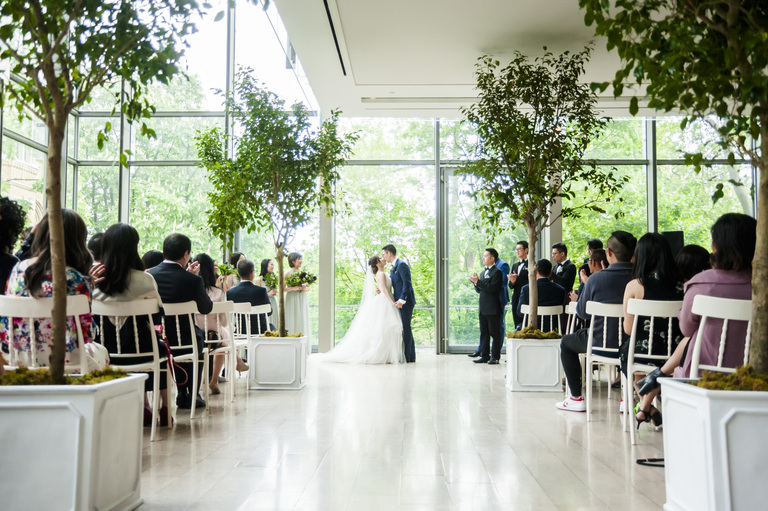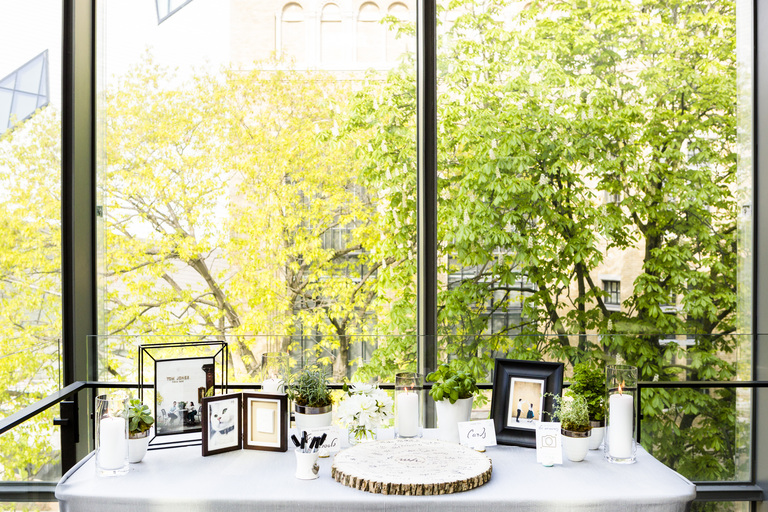 One of the key challenges of this wedding is to reset the space for dinner reception right after the ceremony.  In industry terms, it is called a "room flip".   We had to move away all the chairs from the ceremony and set the tables for dinner reception during cocktails.  We originally budgeted 90 mins for the room flip and we did it together with the venue and design team in 30 mins.  This is definitely record breaking.  We usually budget at least 60-90 mins for the room flip, depending on the venue and guest count.  If the couple are having assigned seating for their guests, that adds another 30 mins to set out all the seating.  Being organized and open communication with vendors is key to a successful wedding!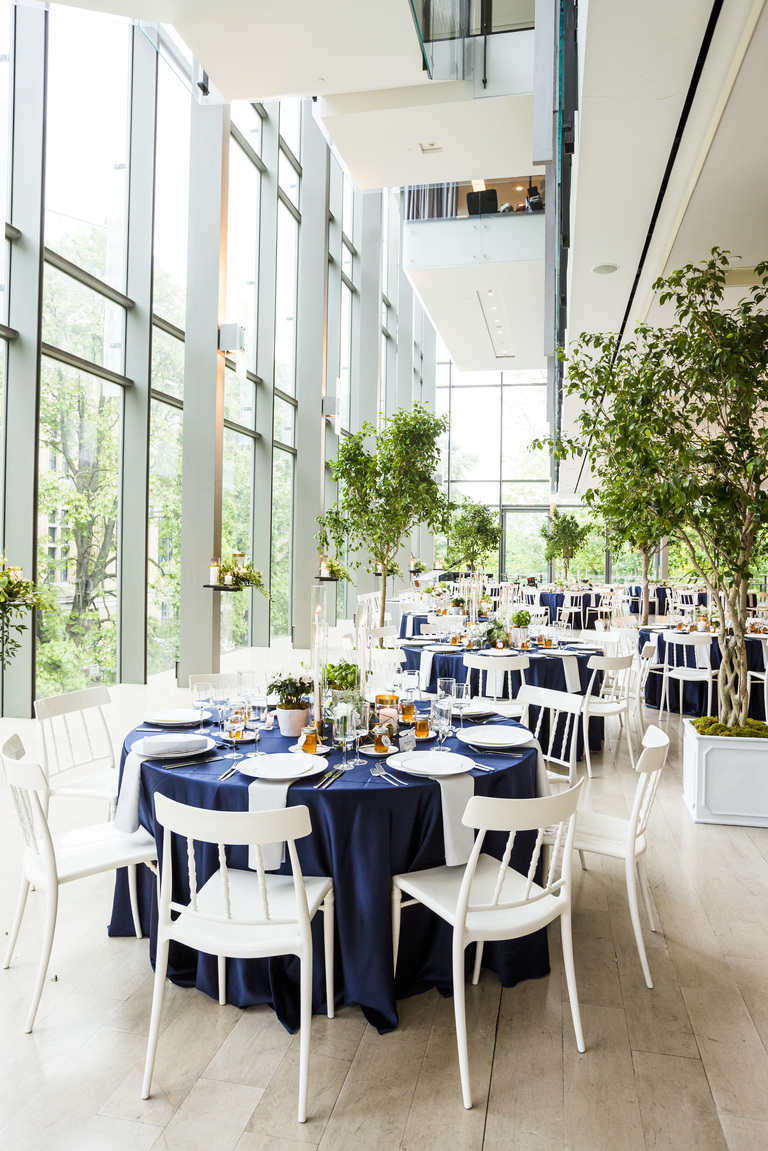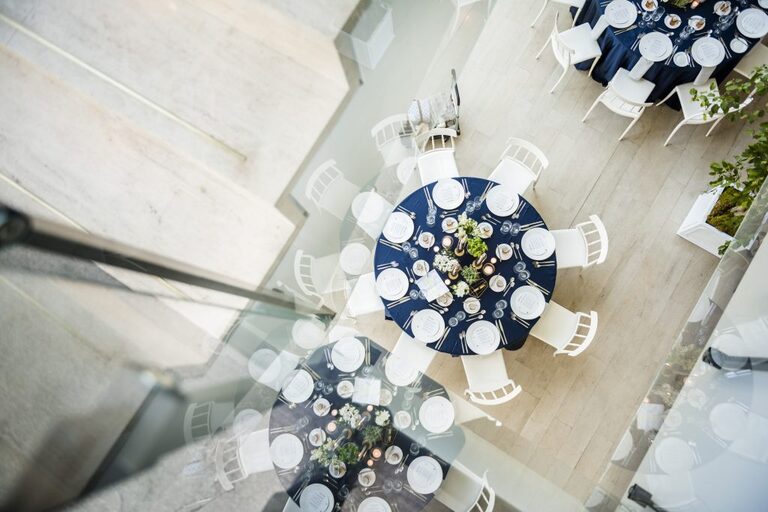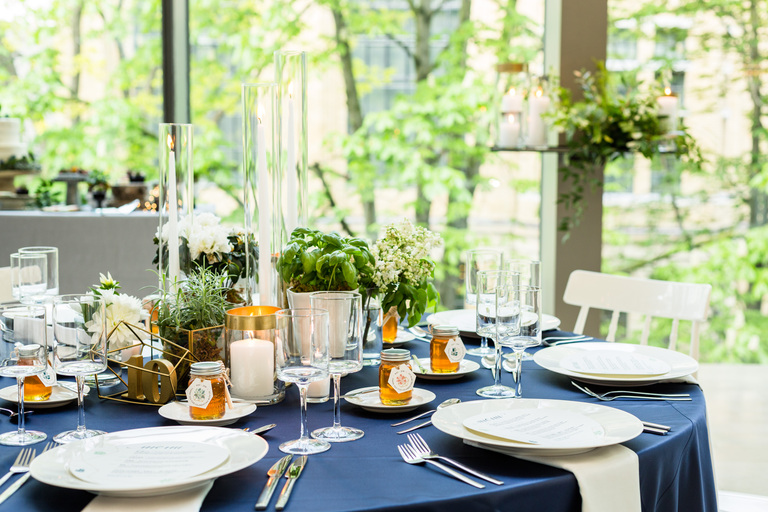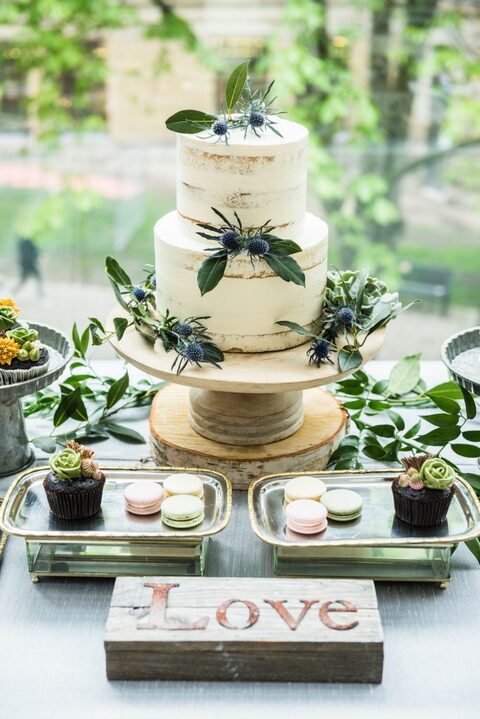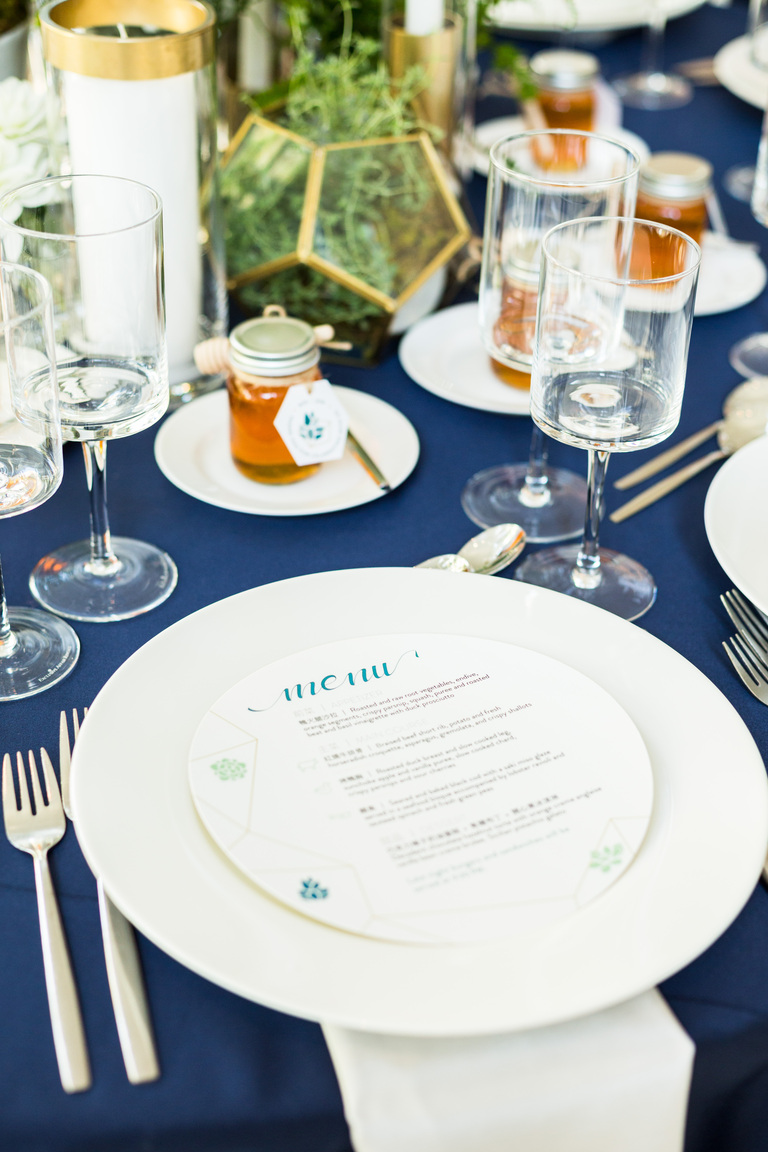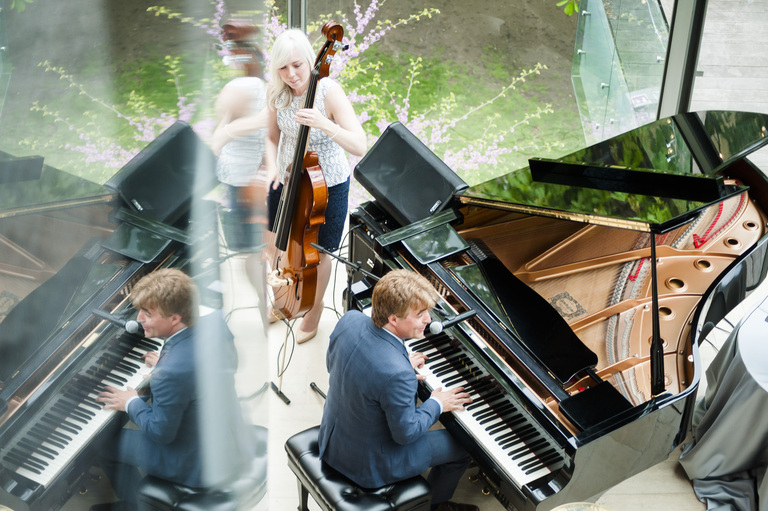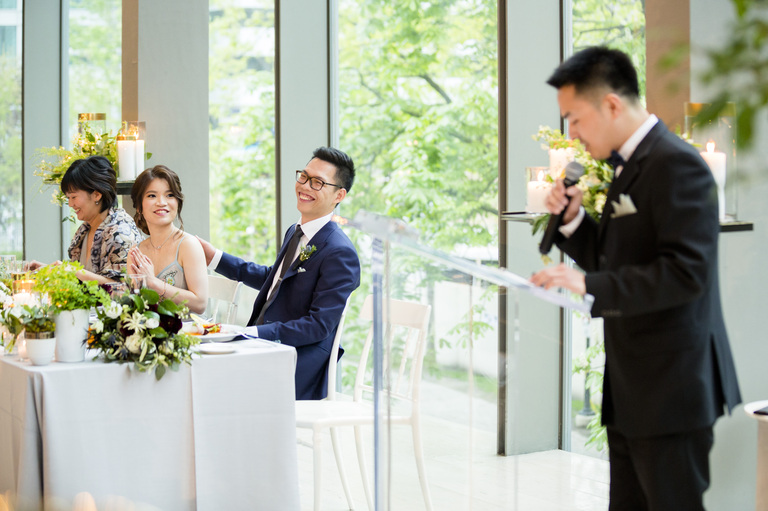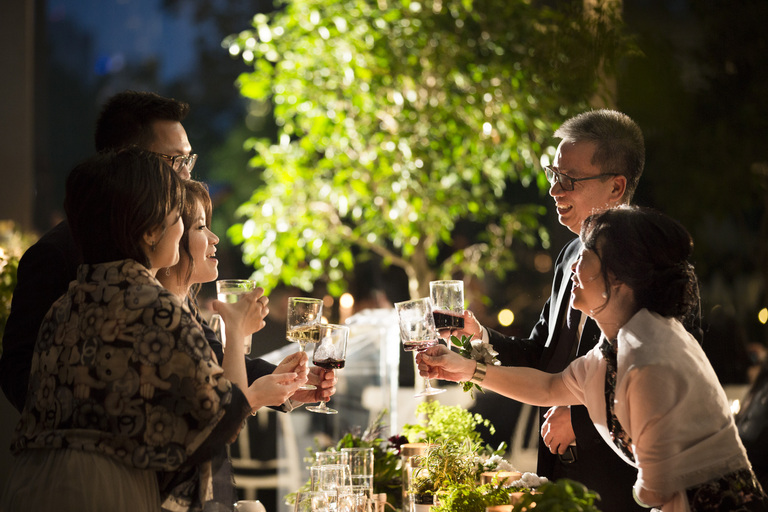 Photos by Ikonica Images
Videography by Derek Chan Films