Umbra has an amazing sale once every year in December, and this year it's no different. We generally don't post a lot of sales on our page, but this one is extremely useful for couples who are getting married.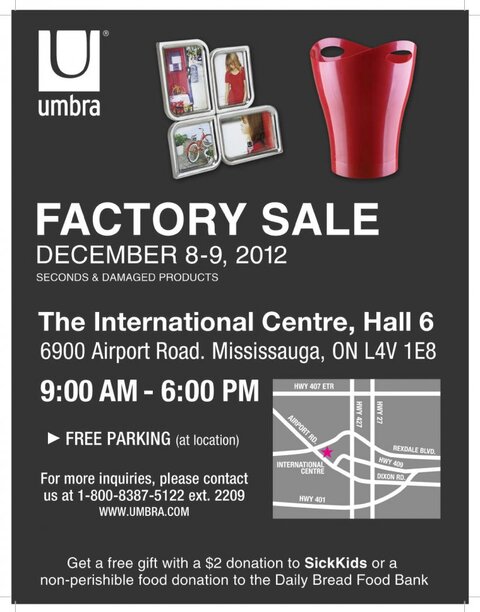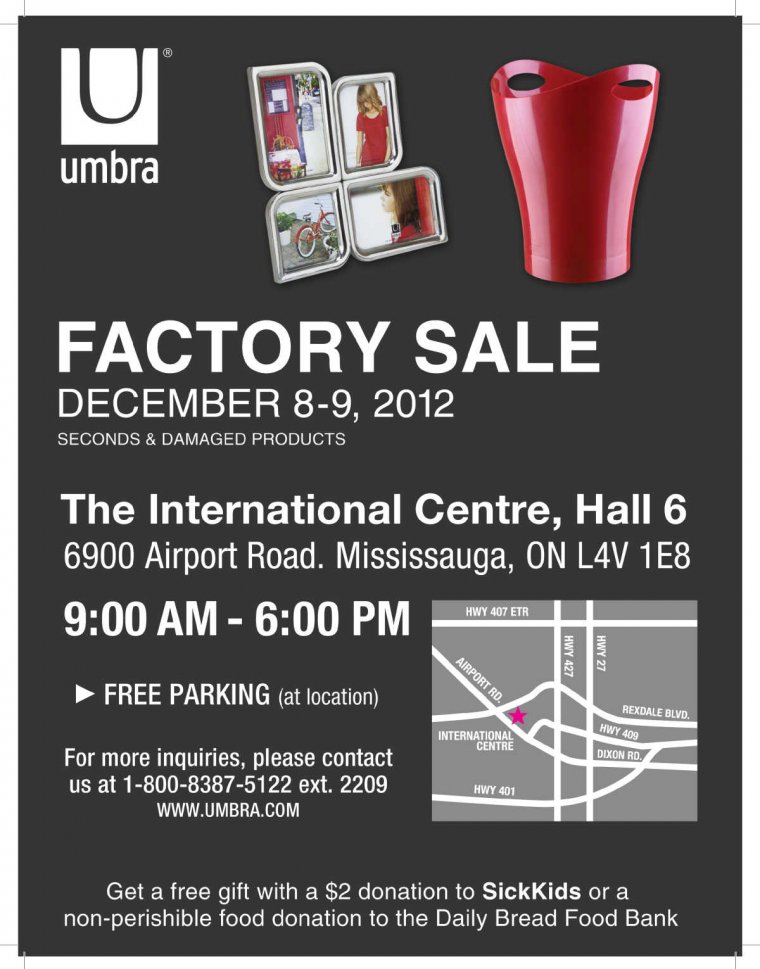 If you know of the brand Umbra, they make very trendy home accessories and decor. As a couple who are looking to get married, it's a great way to save a lot of money and decorate the new house in a stylish way. But that's not the reason why we post this sale. It's that sometimes you will find extremely good gems for your wedding, and we're talking about your wedding centrepieces and wedding favours. If you're looking to DIY on your centrepieces and/or favours, this is a great place to scavenge and get ideas. As an example, for our own wedding we purchased roughly 40 bouquets of metallic flowers from Umbra. While the retail value of each bouquet was $50, it was only $5 at the factory sale! So instead of spending $2000 on the centrepiece, we only spent $200.
There are tons of high quality, premium creative items that can be used for your wedding. But beware! The line up is crazy! And many good things go quickly. So if you're up for the task, head over to Hall 6 at the International Centre, 6900 Airport Road on Saturday December 8th or Sunday December 9th from 9am to 6pm.
Tip: People probably start lining up at 6am on Saturday.
Tip #2: Umbra has a retail store on Queen and John Streets, at 165 John Street Toronto, ON M5T 1X3 416-599-0088. Good idea to head to the store and jot down what you want before you browse the factory sale. You won't miss the store:
To help you out, I dropped by the store today to take photos of some of the items that might be of interest. There are items in the store that won't be at the sale and vice versa. But at least it gives you an idea what to look for when you're there!
Potential centrepiece ideas: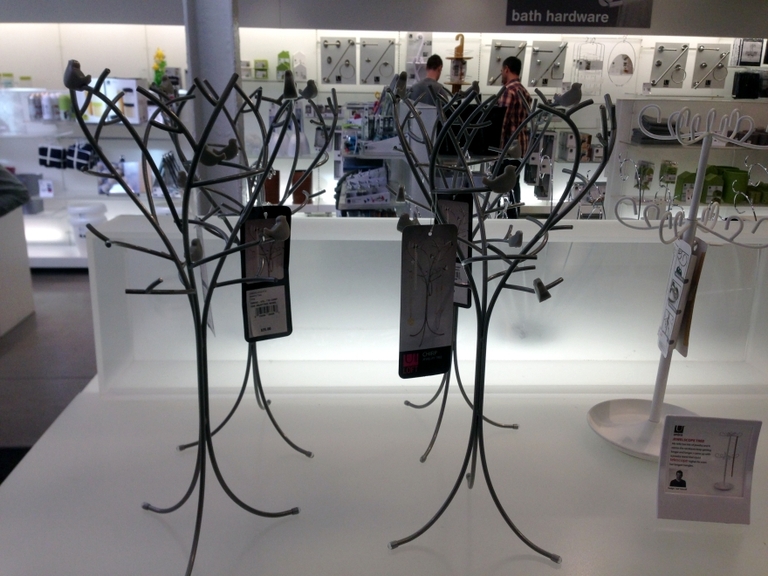 See you there!
Carmen