We had a great time last night at 99 Sudbury in Toronto for the 2012 annual The Civilized Bride Show. Set in a slightly different environment, The Civilized Bride Show is formatted such that brides can take their time to stop by each booth and mingle with the vendors, all the while enjoying hors d'oeurves and sipping wine. We found that this type of environment is great to get to know each other, as brides here are generally not time constrained and rushed as with other wedding shows. As a wedding planner, this is especially important as it gives both parties a chance to engage each other and be able to understand their needs in more detail. It also helped that the number of vendor booths were limited to a few dozen, and to improve on the quality of the booths the vendors had been hand-picked by-invitation-only by the organizers of The Civilized Bride.
Here are some photos of our booth as well as one from the event floor. We opted to continue the Italian theme and of course, we are still giving away TWO FREE TICKETS TO ITALY. The draw is coming very soon, so if you're looking for a wedding planner, be sure to book us before the end of the year to take advantage of this contest! We would also like to thank CurlyGirl Flowers for their gracious sponsor of all the florals and Have a Seat for the table linen for our booth. (all photos below copyrighted by Devoted to You Inc.)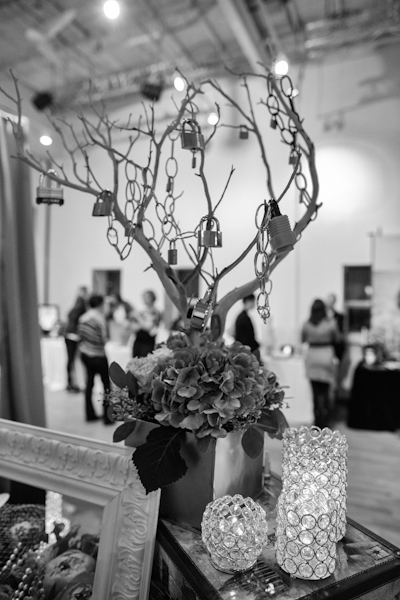 This is the last wedding show we're doing for 2012. It was a great event and definitely has a trendy and modern vibe which complements well with the Liberty Village setting the show was in, so kudos to the organizers of The Civilized Bride.
Till next time!
Carmen