Inspired by the beauty of nature in Spring, we produced a style shoot at the Shangri-La full of delicate colours and tones, and blossoms in bloom. Check out more details below, and be sure to see the full details on WedLuxe! All photos were taken by Melanie at Verve Photo Co. White tones dominated this shoot, with touches of gold and pink. The gorgeous, full floral design added the feeling of Spring to the table. Floral by the talented Sara Baigs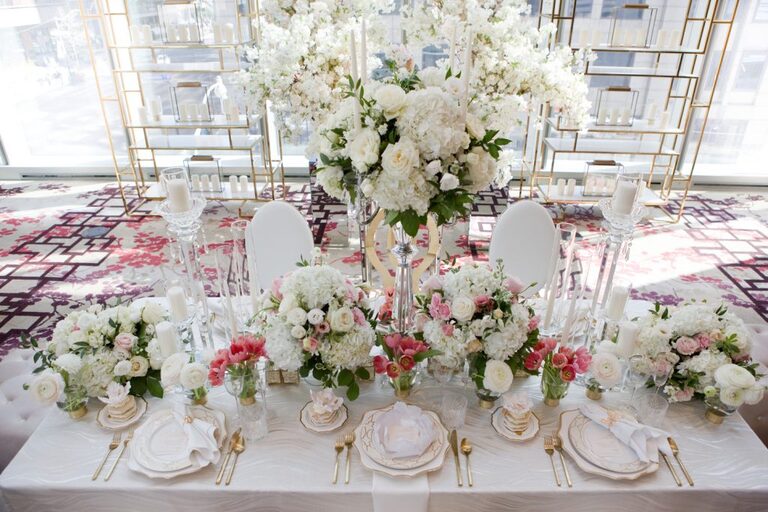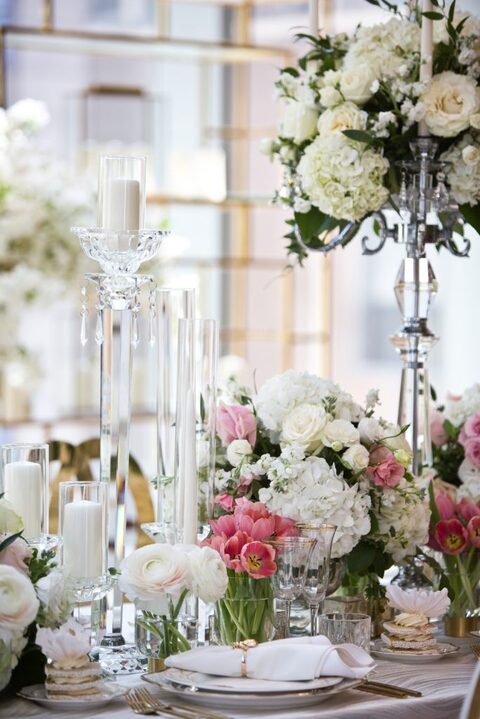 The table ware reinforced the white and gold colour scheme, with gorgeous gold details and cutlery.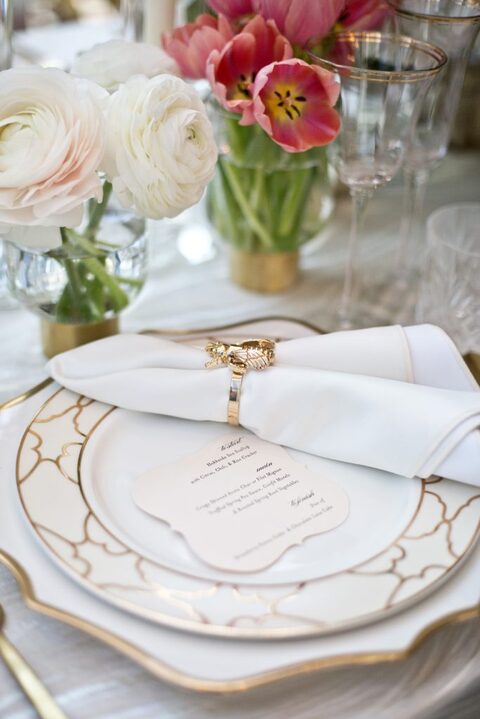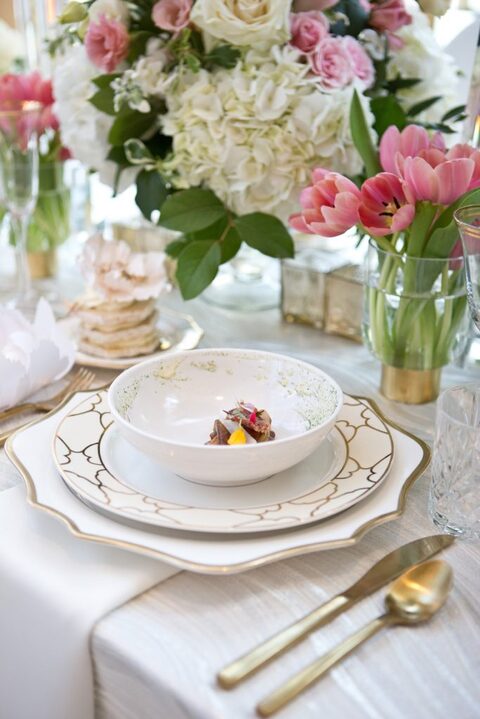 The cake was central to the design, and acted as a focus point. With full floral providing a stunning backdrop, the cake by Thuy and Thi took center stage.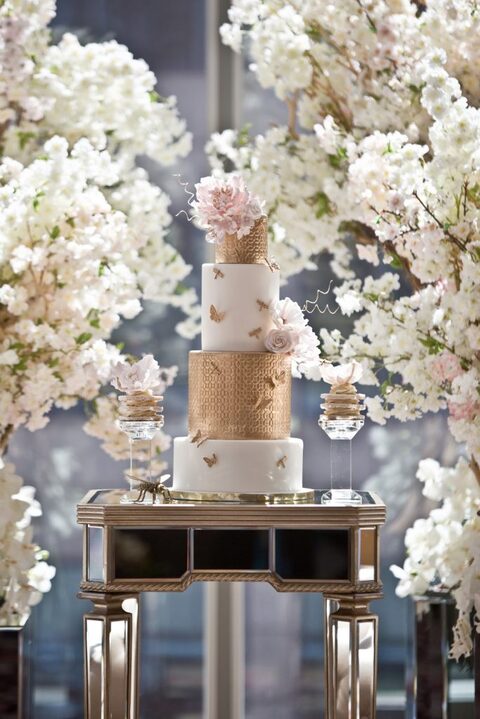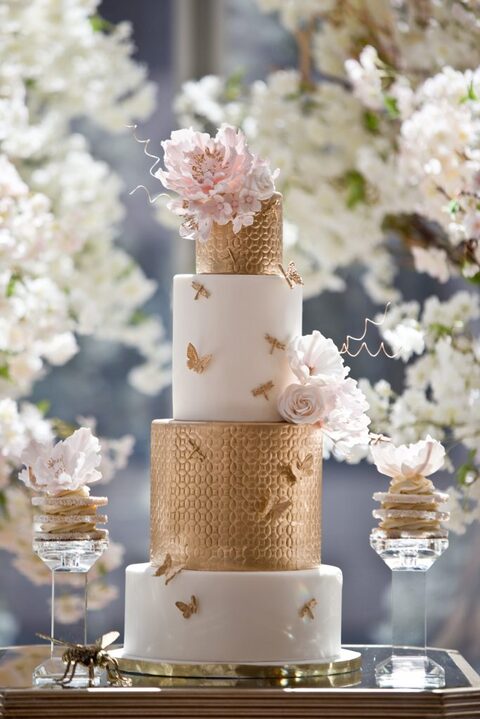 Much like the cake's attention to detail, it's the little things that bring a theme to life. We placed beautiful Spring details throughout the shoot to really bring that feeling of nature and the refreshing aspects of Spring.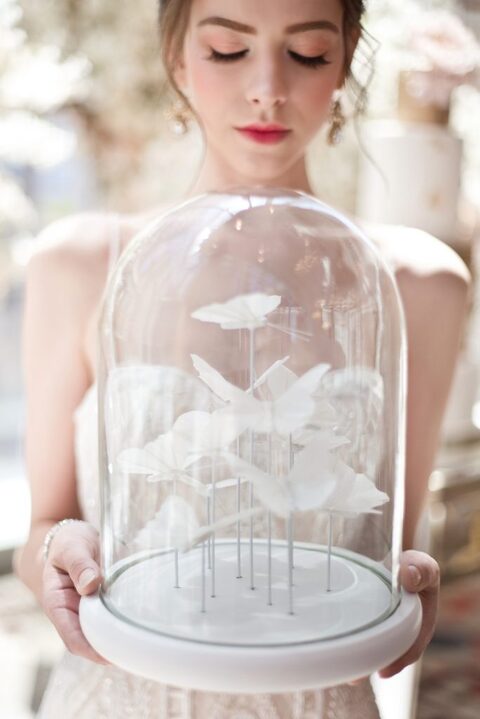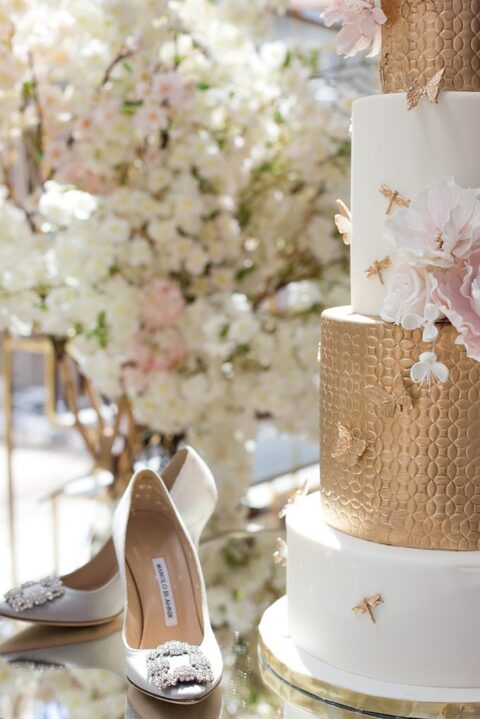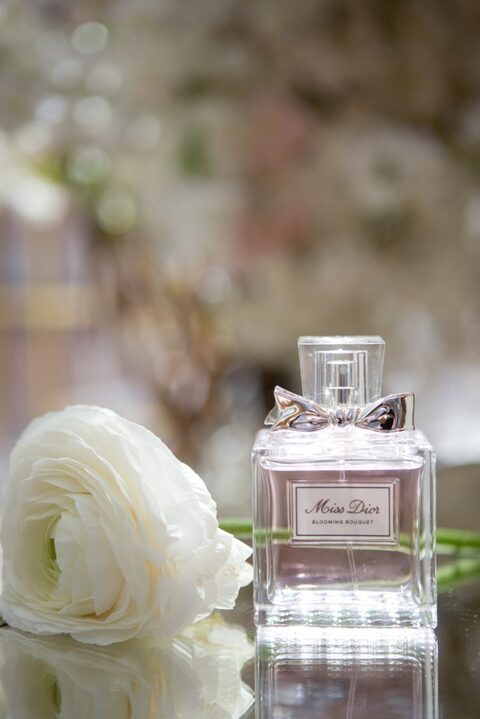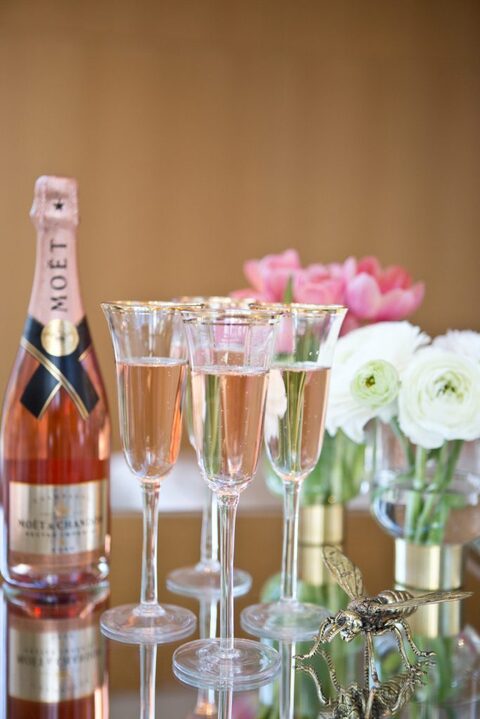 The gold elements really brought this all together, adding to the earthy nature tones but also providing a level of luxury and appeal into the mix.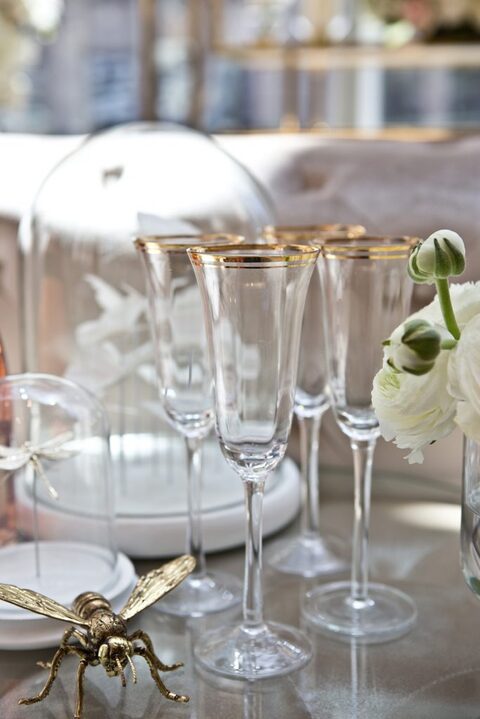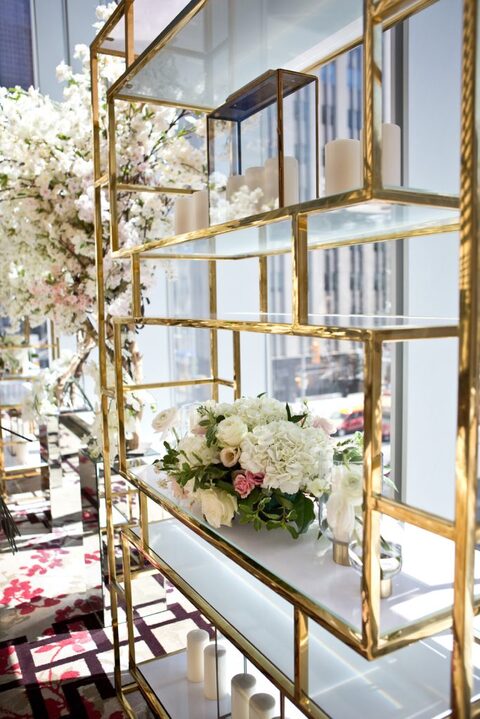 The dress was the perfect combination of all the themes, with it's delicate straps and the perfect amount of pink undertones to pull it all together.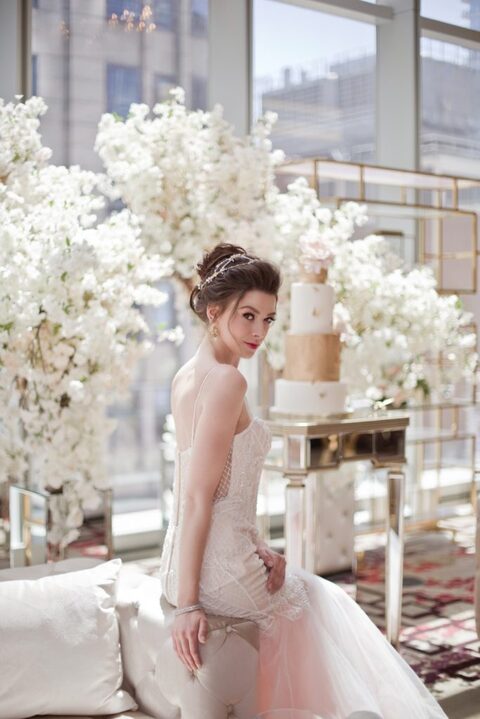 Hair and make-up carried through the pretty in pink aspects from the dress to create this romantic look by Satine Studio and modeled by the beautiful Garnet from Spot6 with accessories by The Loved One.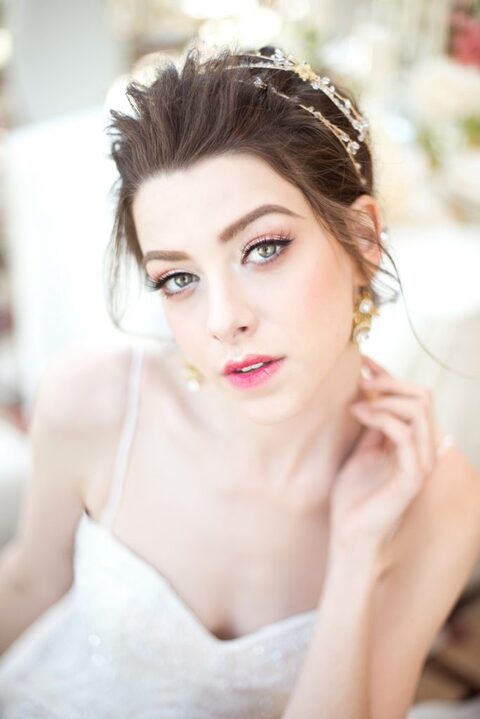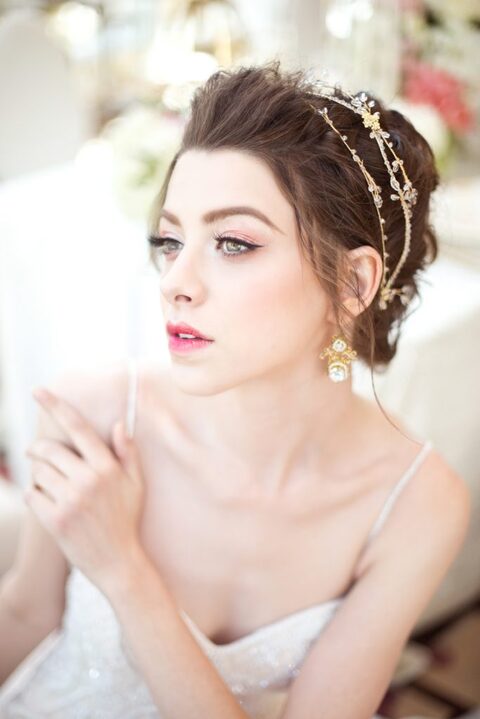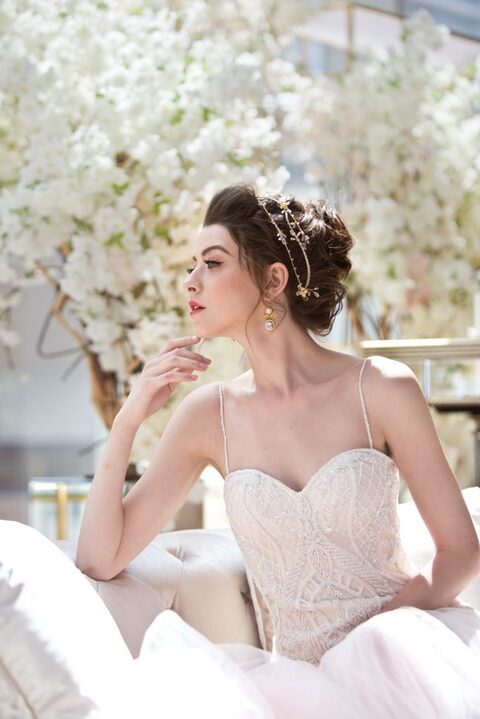 The Shangri-La's massive windows allowed the sun to complete this event look.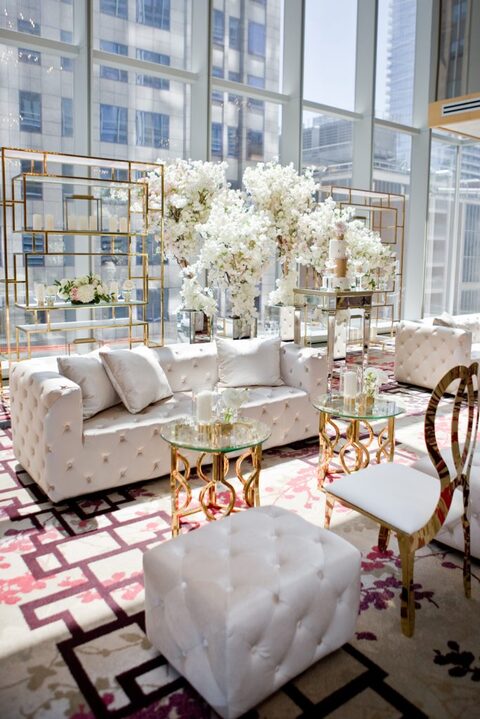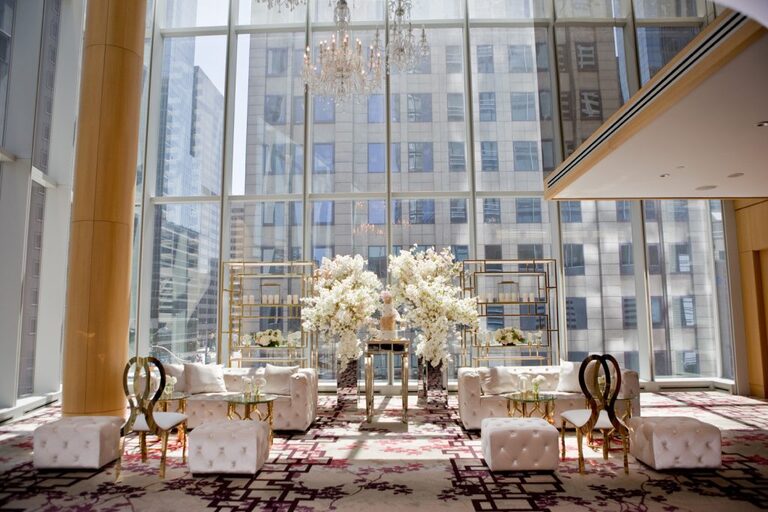 Not to mention the Shangri-La's kitchen and it's skilled cuisine on display.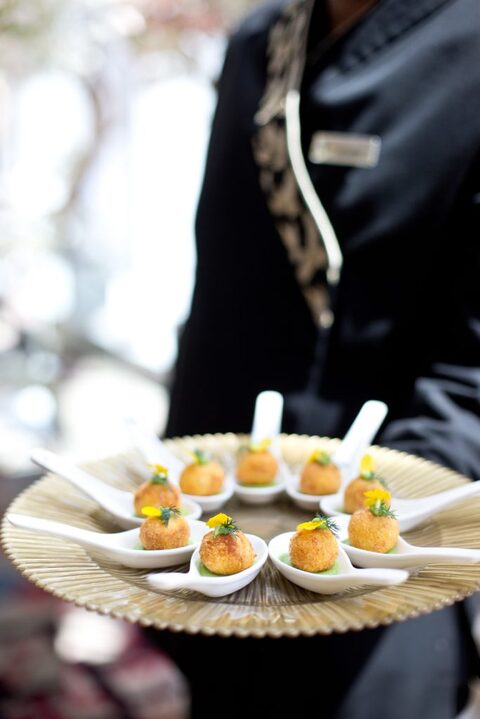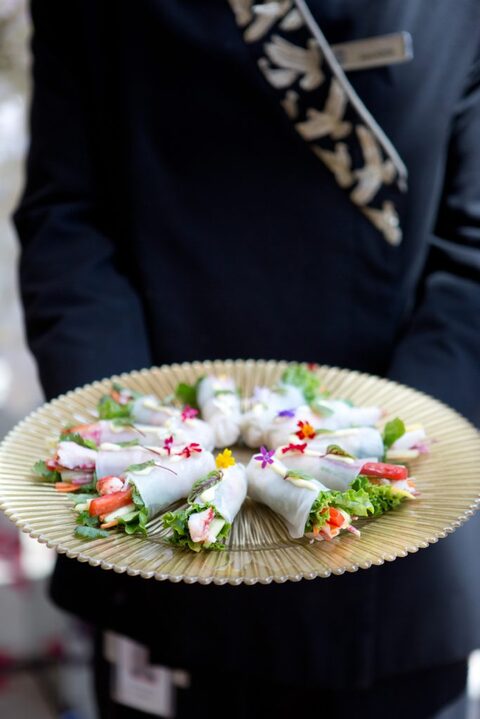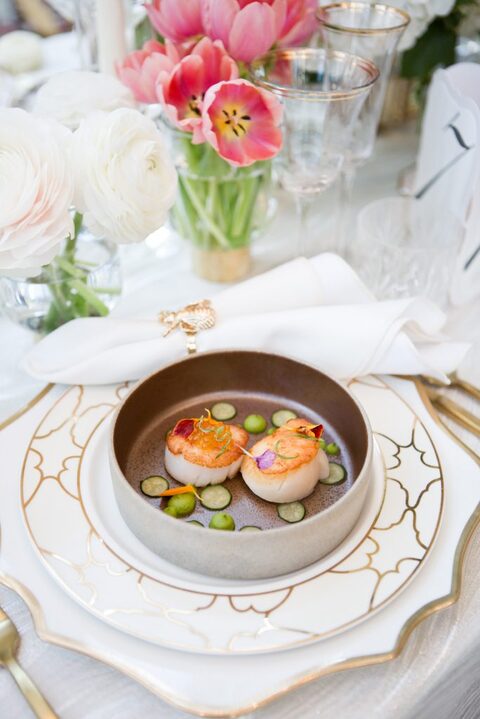 And finally, the stationary provided by Maison Maquette added texture and more floral fun to the overall shoot.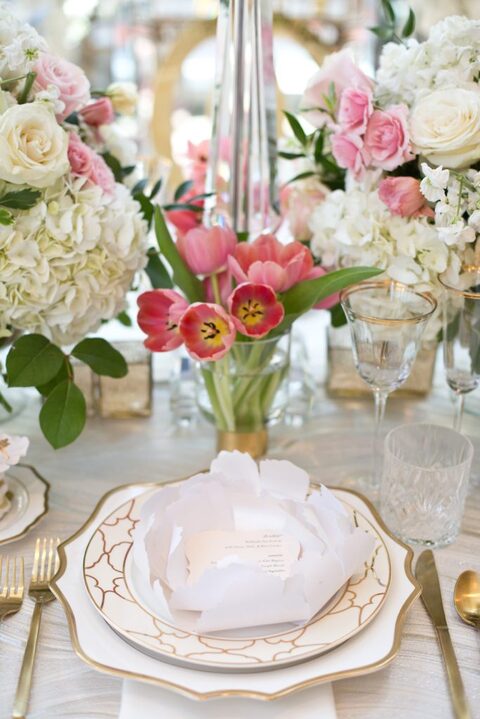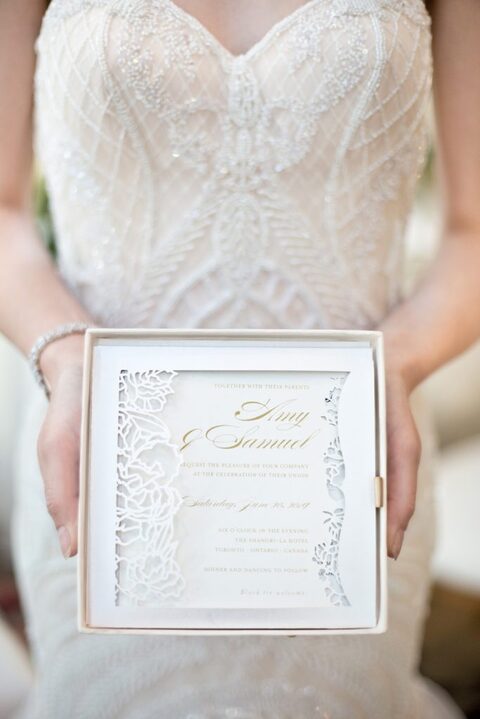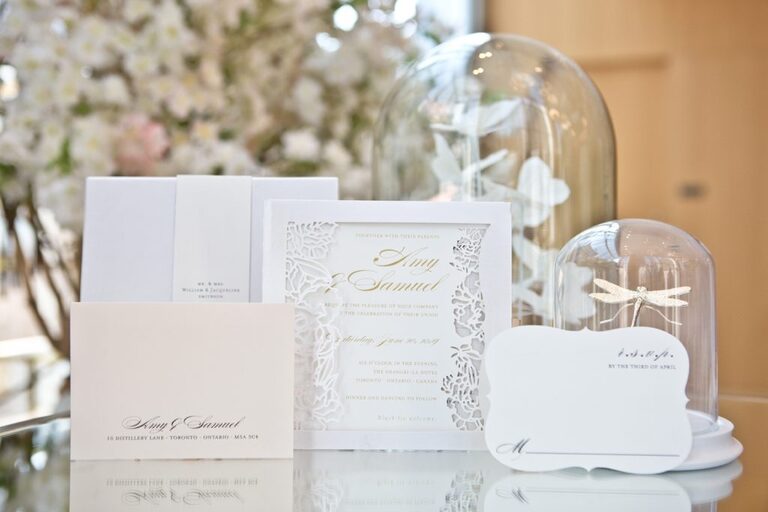 Here's a video by Derek Chan Films, capturing the whole shoot:
Once again we couldn't have done this without our amazing vendor friends. Here's a full list of the talented vendors that you've seen throughout this post: