It's #traveltuesday! Recently we've been interviewed by a travel magazine named  TravelLife.ca on the topic of emerging destination wedding trends alongside with Harmony Walton of jetfeteblog.com, Amy Bielby, Editor of Today's Bride & Destination Wedding Magazine and Meghan Jakubowski of Wedding Vacations by Sunwing.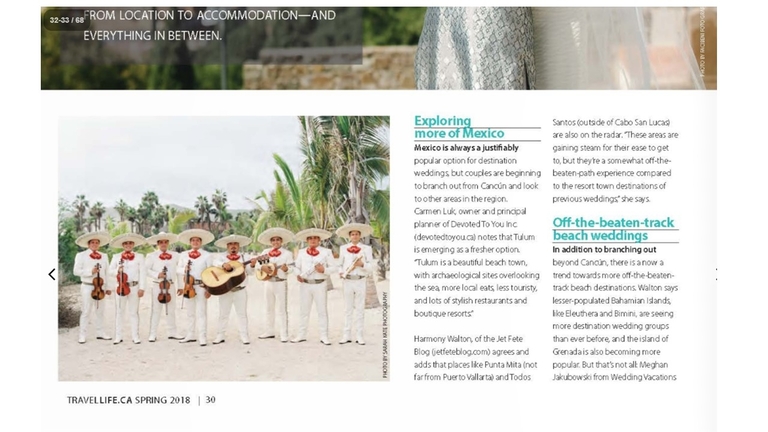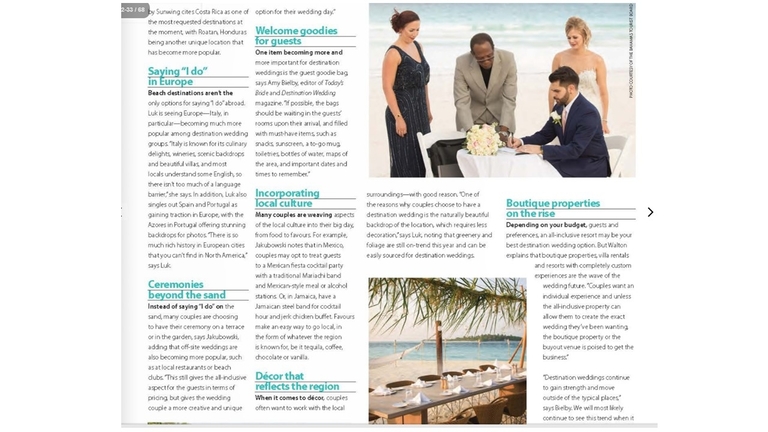 Here are a few additional insights that we had shared:
Elopements to more adventurous and exotic destinations are up on the horizon.  Couples are willing to travel to scenic locations for engagement photo shoots; locations such as Azores and 

 

Iceland are popular lately due to cheaper airfares and majestic backdrops.  Paris is also a top choice for engagement photo shoots 
Mexico and Caribbean have always been popular because planning is easier and more affordable for wedding guests to attend.  There are higher end boutique resorts available now in Cancun, and Tulum is also gaining some traction in Mexico.  Tulum is a beautiful beach town with archaeological sites overlooking the sea, more local eats, less touristy, and lots of stylish restaurants and boutique resorts.Photo by Jessilynn Wong
For European destinations, Italy is one of the locations in demand. It is known for its culinary delights, wineries, scenic backdrops and beautiful villas.  Most locals understand some English so there isn't too much of a language barrier.  Spain and Portugal are also hot on the list in Europe.  Ireland is also getting some attention for their beautiful castles. There is so much rich history in European cities that you can't find in North America.
Many clients are going with electronic save-the date and wedding websites for their event(s).  Especially with destination weddings, there is a lot of information that needs to be with guests, such as how to book their trip, itinerary, travel tips, packing list, and the list of events arranged for the guests.
Welcome bags add a warm touch to the event.  Things like sunscreen, mints, bottled water, snacks, aloe vera are something thoughtful and inexpensive that your guests may forget to bring and will make their trip more enjoyable.
Happy Destination Wedding Planning!
Xo
Carmen