We recently had the pleasure of planning a proposal for Yvonne and Louis! Captured by Joee Wong and Derek Chan Films, beautifully designed and styled by Sara Baig Designs and Lettering by Love Lettering. Here's a quick recap of the proposal we hope inspires you.
To start the day, we had a helicopter ride planned for the two of them, departing from Toronto and heading up to Eagle's Nest Golf Club.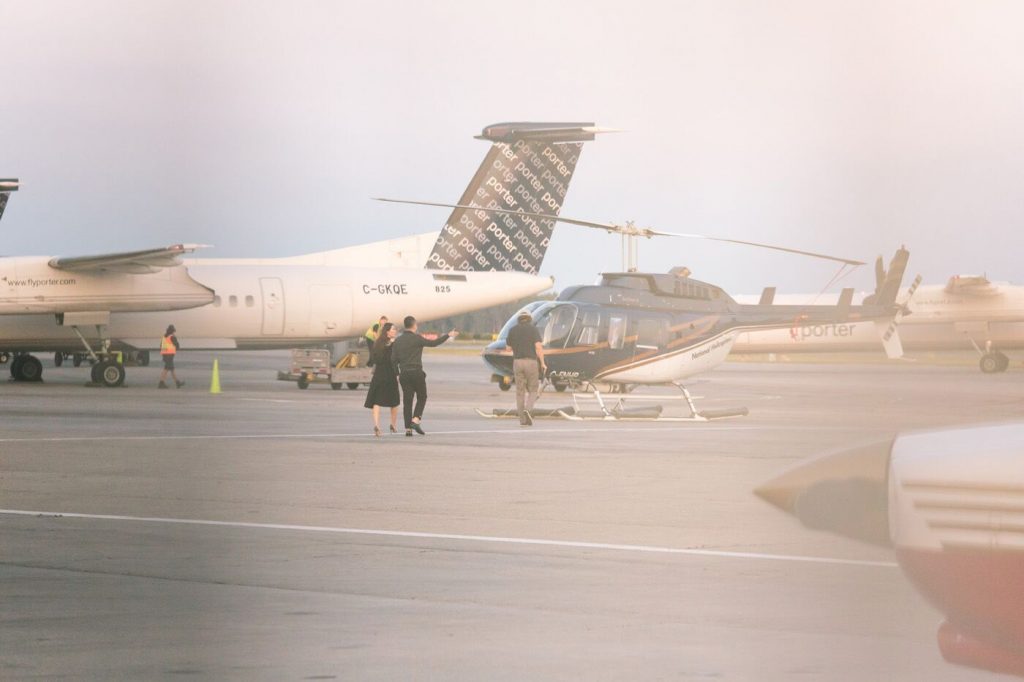 +
The set-up at Eagle's Nest had to be perfect when they arrived, so the team worked to turn the space into a romantic backdrop for one of the most important moments for Yvonne and Louis.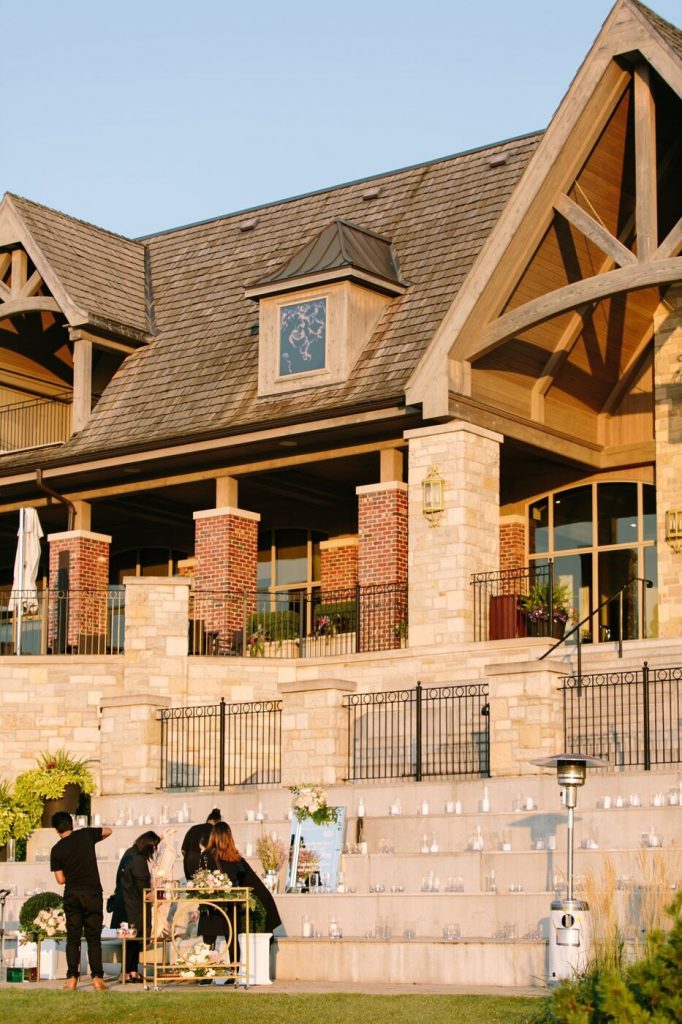 +
When they arrived, it was important that every detail was taken care of so they had a seamless experience. Arranging a golf cart to transport them was appropriate for this venue and added ease to the logistics.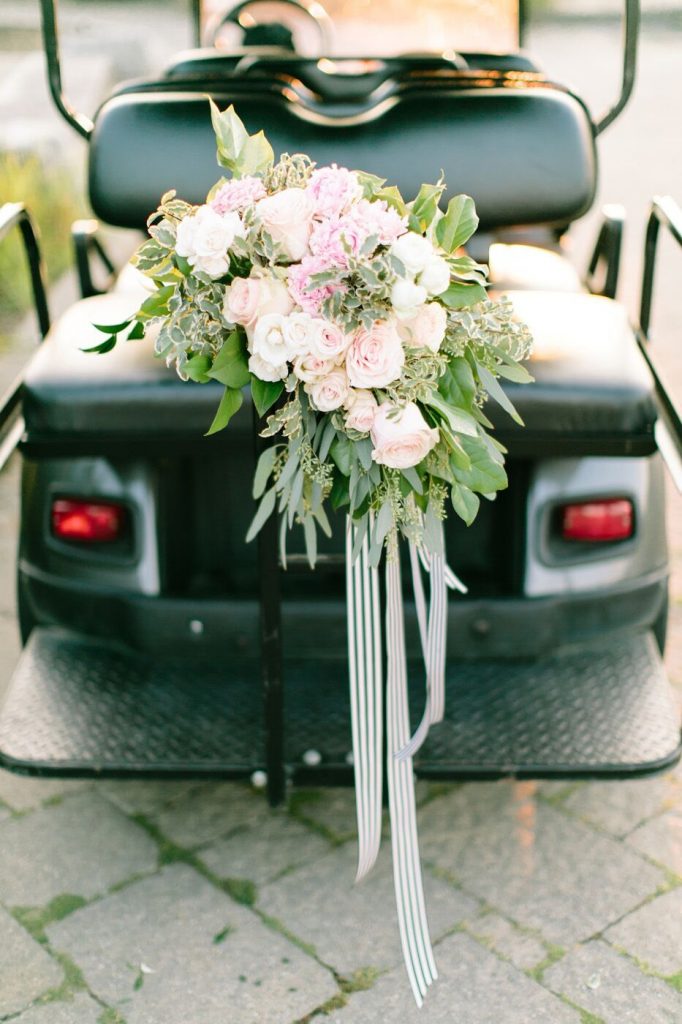 +
It helped that the weather was picture perfect, but this set-up was stunning in its own right.

+
Details, like having over 300 candles and beautifully crafted personalized signs made this set-up all the more stunning and special for the couple.

+

+
We also arranged for a live saxophone player to be on standby, which really added to the romantic event.

+
When the couple arrived, it was a breathtaking display.

+
At a beautifully set up stage, he asked and she said yes!

+
And what better way to celebrate than with a firework show? Timing was so critical when planning this proposal.  There are restrictions in flying helicopter after sunset and the landing time must be dark enough for the fireworks display.

+
Congratulations to the beautiful couple on your engagement!

+
This was definitely the proposal of every girls dream! From the helicopter ride, to the candle, flower and overall set-up of the knee popping question, this was a dream like day. Proposal planning takes a great team to execute, and we were lucky enough to work with some incredible talent on this project.
Let us know if you have a proposal coming up you need help with!