Oliver & Bonacini hosted the 2016 Spring Wedding Open House at Trump Toronto last week, filled with elegant decor set-ups and delicious treats. If you weren't able to attend, here are some highlights we enjoyed.
The venue was beautifully displayed, beginning with the 9th floor ceremony space: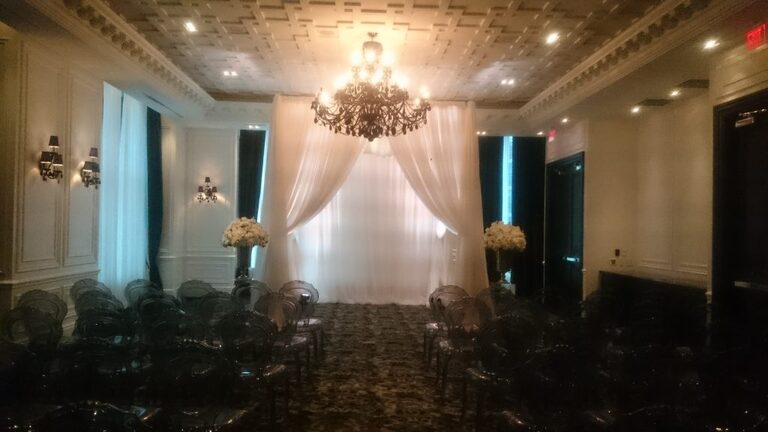 The 9th floor combines a classic black and white theme with a modern twist, boasting gorgeous black chandeliers and wall light fixtures with light canapes and walls. This creates a really balanced room. At the Open House, they had two set-ups for ceremony spaces. The traditional aisle ending at a white canape for the couple to stand under, and a centre platform set-up with the couple in the centre of the room surrounded by their loved ones.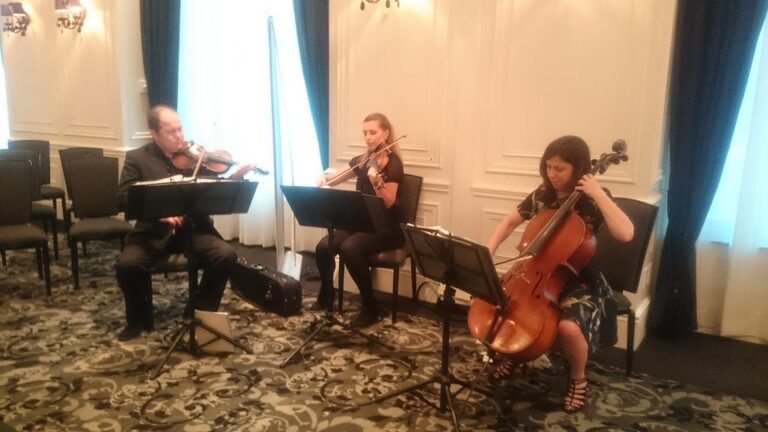 In the ceremony space, guests had the pleasure of listening to Wellington Music. The talented trio played a variety of songs, including one of the most wedding popular songs of 2015 – 1000 Years.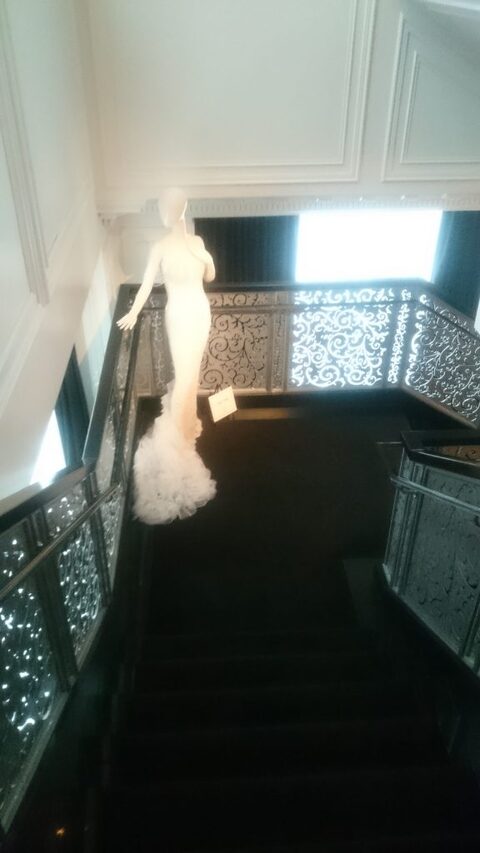 Guests took the stunning black carpet staircase leading up to the 10th floor, where they had reception samples to view. On the wedding day, brides walk down this staircase towards the ceremony space above.
A Wedding Open House would not be complete without Kleinfeld's dresses! There were several dresses on display, here are a few: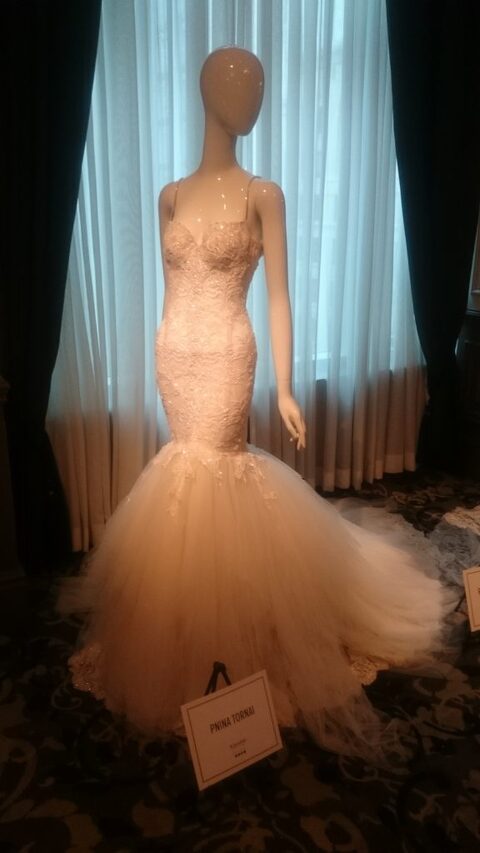 Upstairs on the 10th floor there were beautiful table settings that matched the venue perfectly.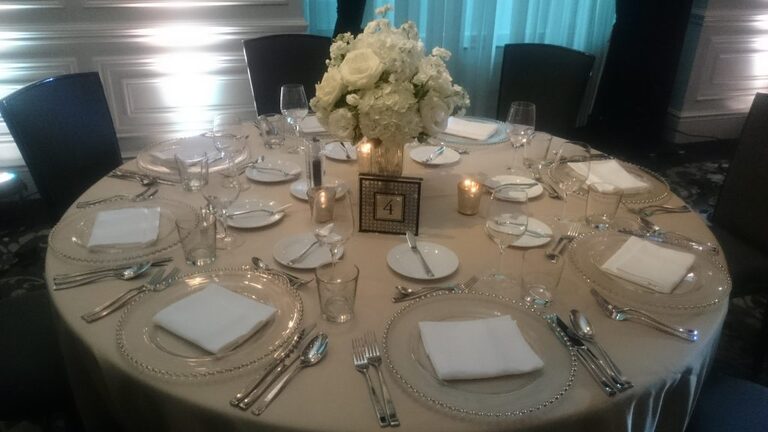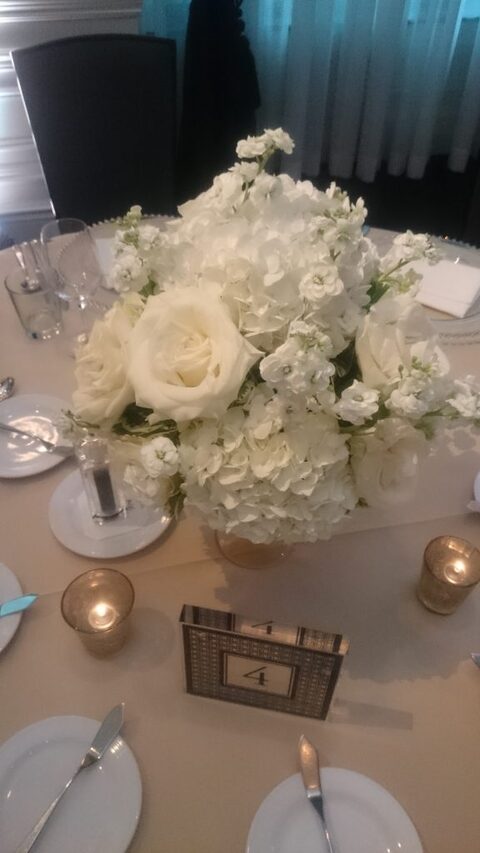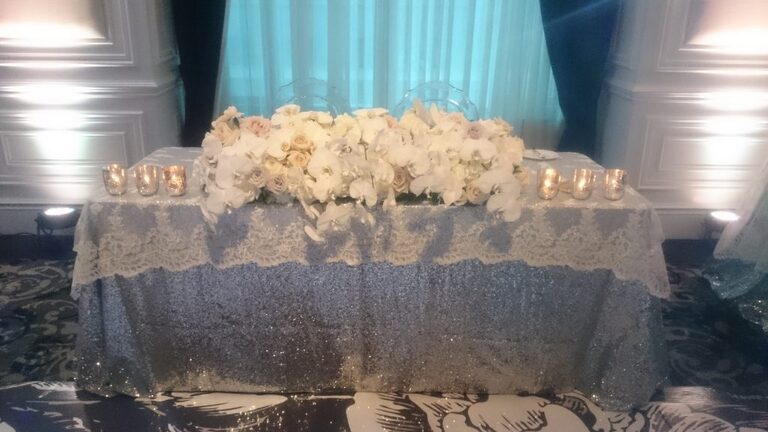 The simple table settings worked very well with the detailed room.
Let's not forget about the food at Oliver and Bonacini's!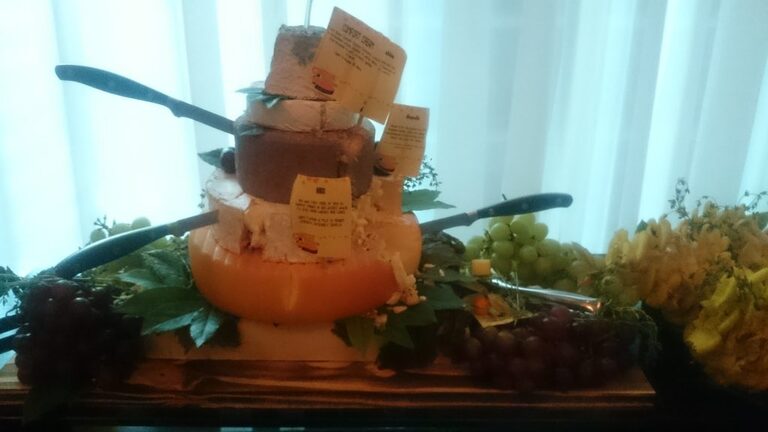 On the 9th floor, they greeted all guests with some Prosecco wine, after which guests were immediately attracted to the antipasto display. With many different pickled vegetable options and some delicious cheese options, guests are sure to enjoy any cocktail hour here.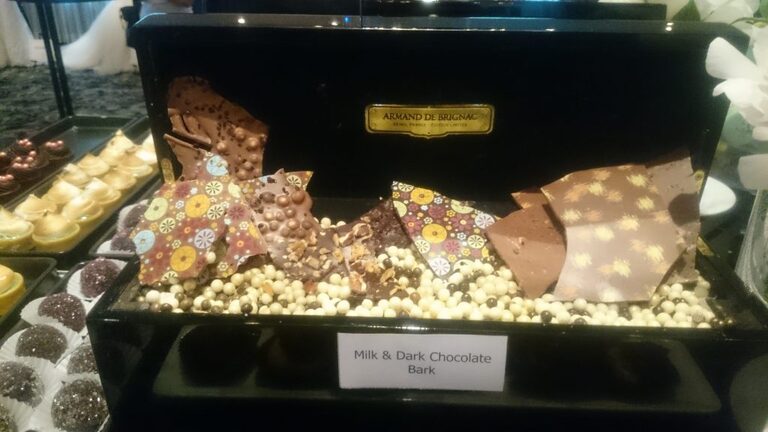 Upstairs on the 10th floor, guests are treated to some delicious treats. At the centre of the treats table laid this Milk & Dark Chocolate treasure chest.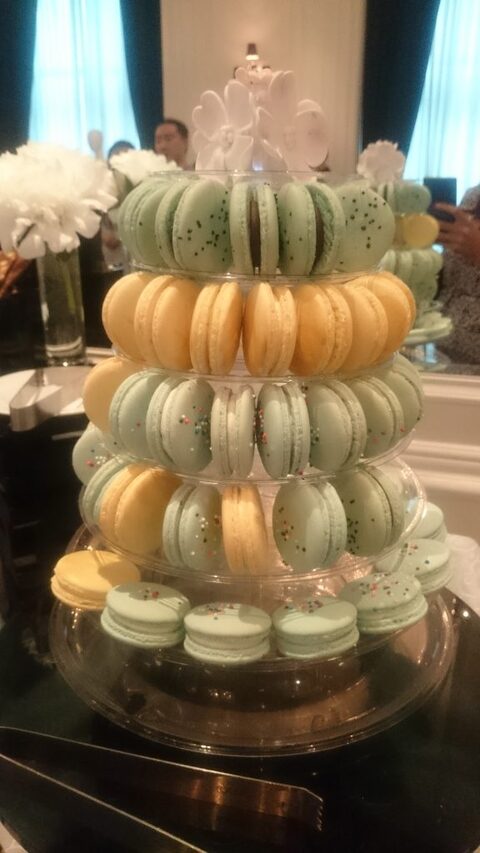 Macaroons were plentiful at the dessert table.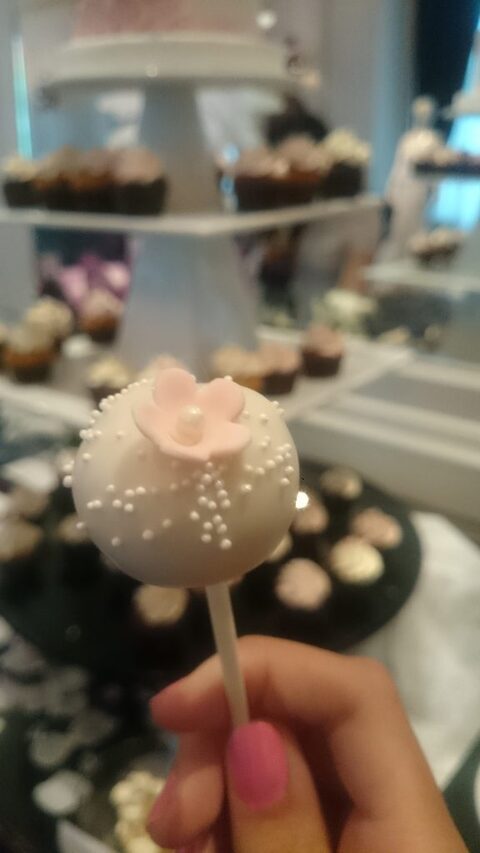 The cake pops were going fast – they were super cute and delicious!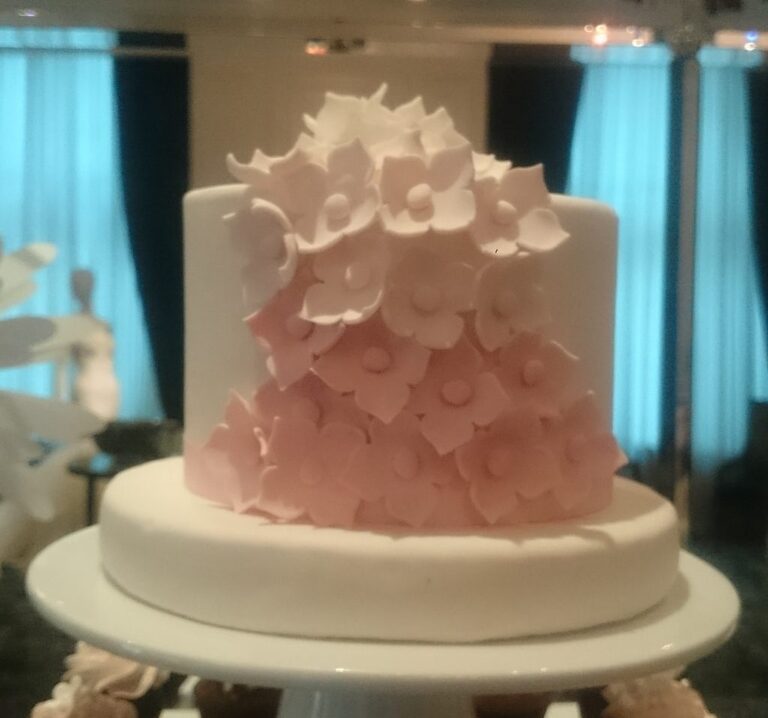 They also had several decorated cake samples to observe, much like this petite treat.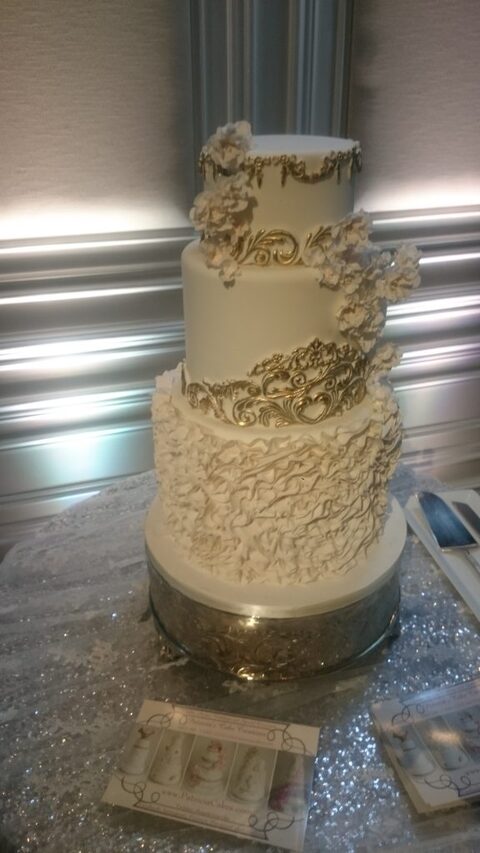 In the reception space they also had this beautiful cake, courtesy of Patricia's Cake Creations.
Overall, Oliver and Bonacini hosted a great open house at Trump Toronto! Check out their website for more info and pictures.
Oliver and Bonacini