We've got a sneak peek of this year's WedLuxe Wedding Show held at The Arcadian Court inside The Bay that's happening one day only, which is tomorrow Sunday January 11th. For all you brides, there are tons of amazing vendors, great food (including an oyster bar) and many gifts!
We'll be posting photos from our visit to the show tomorrow evening, and this time we're going to do it retro: all our pics will be in Black & White! In the meantime, here's a teaser pic of "Le Jardin de Charlotte", a 14-foot tall cake from Fine Cakes by Zehra.
EDIT January 12th 2015: All photos are up. Please click HERE for them.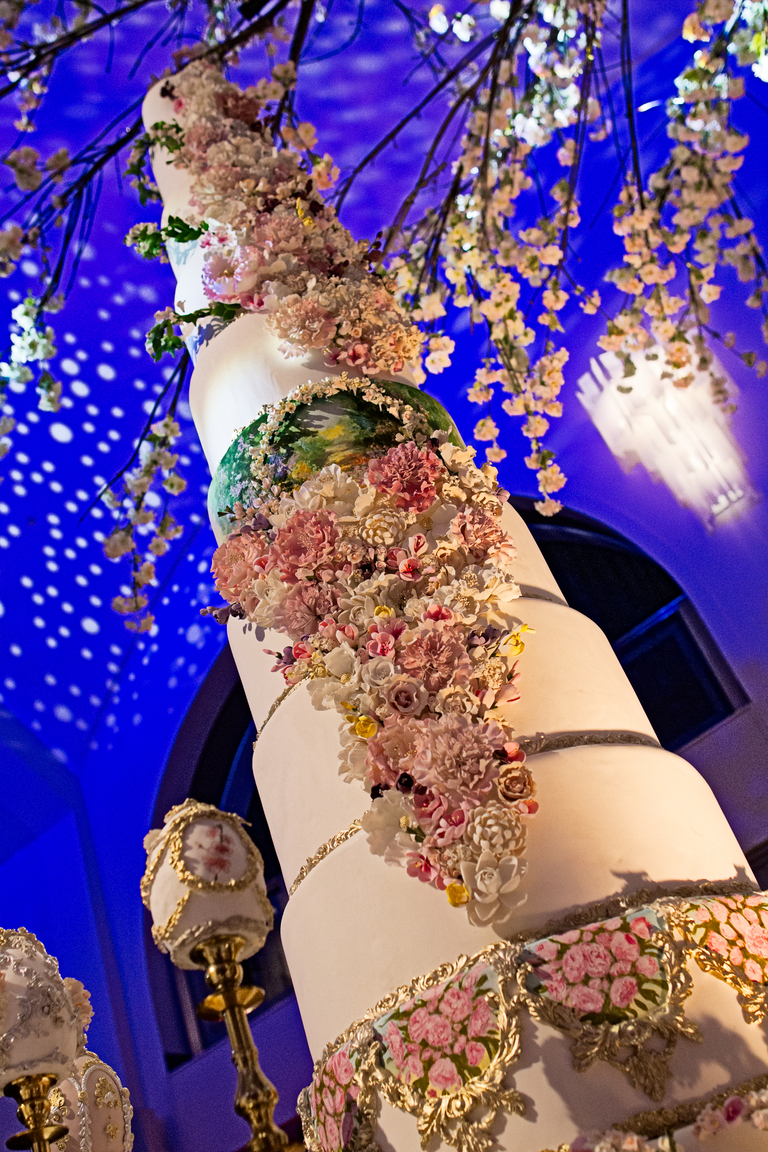 All right, here are two more to wet your lips on!