It's been busy for us this year at Devoted to You. We have tons of content to post, but almost no time to post them at all, so we apologize for not putting anything on our blog since July (my how time flies!). If you've been following us, you may notice that we are now an official WedLuxe Glitterati member (we snuck in the badge on our main page a few weeks ago). It always gives us pleasure to know we're recognized as being one of the best in our industry!
Without further ado, here's the main topic of this post: a warm congratulations and happy first anniversary to two of my most favorite people in the world, Jasmine & Sunny! (pictures below courtesy of Nindka Photography)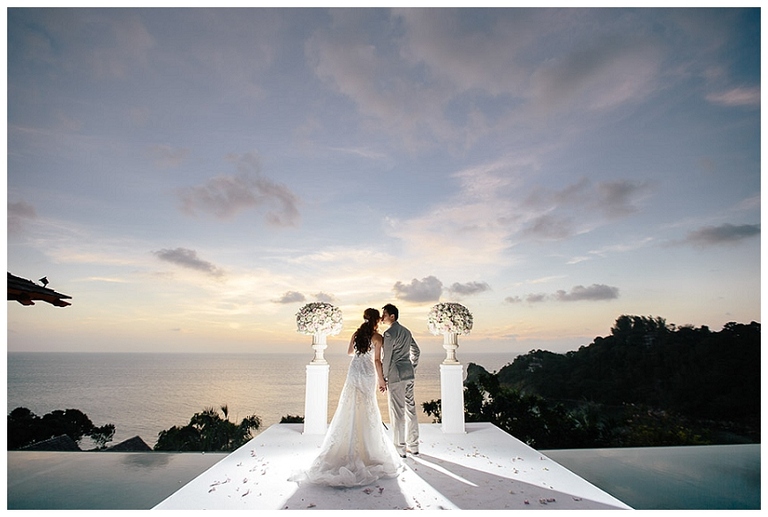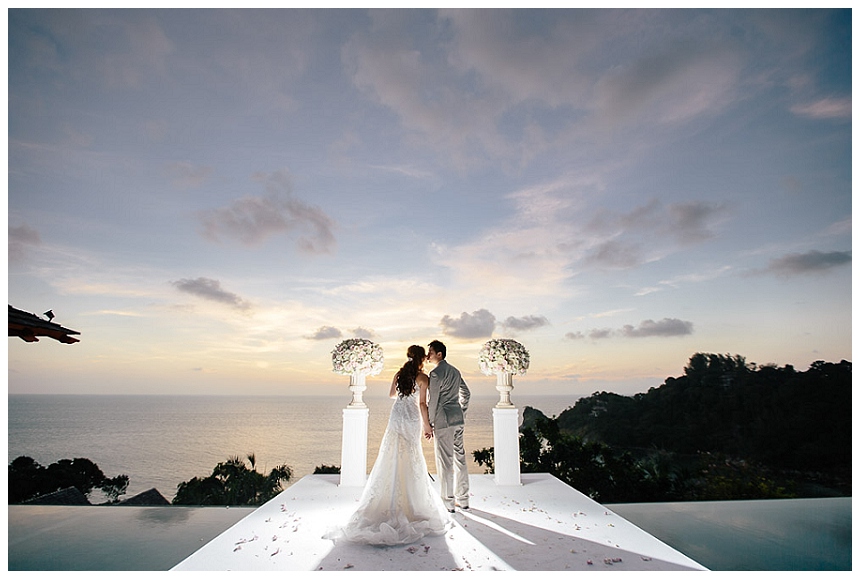 A year ago, I planned this stunning wedding Phuket for Jasmine & Sunny.  It took almost 15 months of planning and over three different time zones of Hong Kong, Toronto and Phuket. After looking at many different resorts in Phuket, they settled on this beautiful private villa with a gorgeous view facing the ocean.  A platform was built over the swimming pool to serve as the altar for the ceremony and stage for the evening performances. Chandeliers were  hung over the head table with twinkle lights draped over the guests' tables. We also arranged a surprise fire dancing performance and fireworks during the their first dance.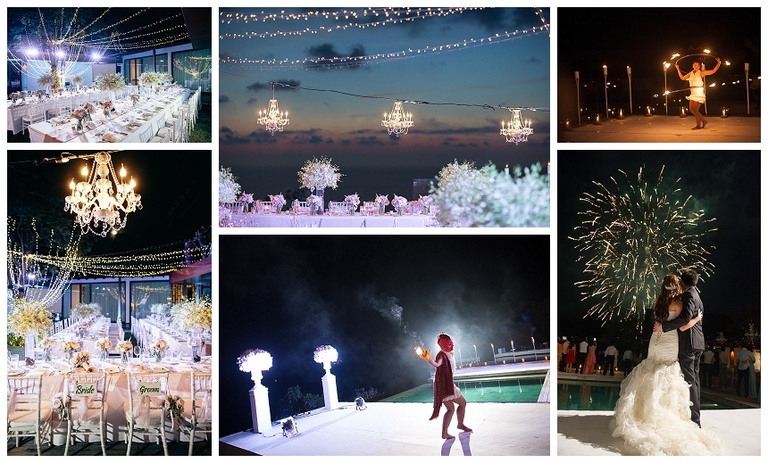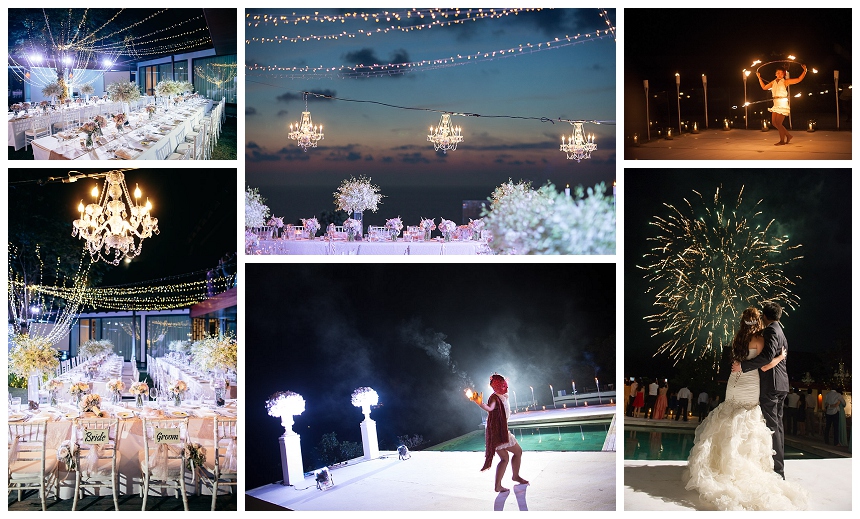 The most fun part of the party was the pool party at the end of the dinner reception and everyone partied till the morning, including me!
It's not all fun and games though. In my experience, planning a destination wedding can take triple the amount of work compared to planning a local one. First you have to handle vendors in different time zones on the other side of the world (which could mean discussing details into the wee hours of the night). We also have to deal with different work style & ethic, culture, and standard, which makes expectations very difficult to manage. Consider the example of how local make-up artists consider beauty based on beauty in their country, which may be different than how you would perceive beauty. Also, many towns and cities could be very laid back, which mean their vendors can take days before responding basic things such as a simple email (or not at all!).
Costs of flowers can also be expensive depending on the location of the destination wedding, where local flowers are not typical wedding flowers which would then require the need to import. Examples such as garden roses/peonies are not locally available in tropical locations. For this wedding most of the wedding decor were sourced from Hong Kong and Toronto and we had to hand carry the sugar flowers from Toronto to Phuket.
It is totally worth the work though if the wedding becomes something that's talked about long after it is over. That is why we strongly advise you use an experienced wedding planner to plan your ultimate dream destination wedding!