Just wanted to share a bit of good news. We were recently interviewed by Examiner.com on destination weddings and the posting went out today. If you have a chance, please head on over to their site to see the full interview!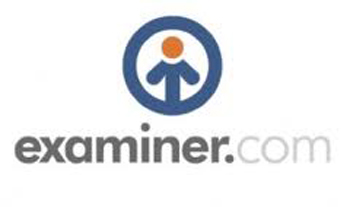 Here is an excerpt of the interview:
1. What is the greatest joy about being a destination wedding planner?
The greatest joy of a destination wedding planner is being able to help couples overcome the challenges in planning a destination wedding and exploring different cities around the world while learning the exotic cultures through working with the local vendors. There is a completely different mentality if you travel as a tourist versus pulling a wedding together in a city abroad.
2. Where are some of the locations you have or are planning to have destination weddings?
I've have been planning and have planned weddings in Italy, Bali, and Phuket.
3. Have you been noticing any new trends when it comes to couples planning a destination wedding?
While the Caribbean islands are still the top wedding destination area, in the past year alone I've seen more couples getting married abroad in Europe, especially in Italy and there are more and more couples exploring the exotic Asia, such as Thailand and Indonesia.
4. What is your favourite location to plan in? Why?
My favourite location to plan is Florence, Italy. I love the architecture, culture, the culinary, the wineries, and the scenery in general. Everything is just so romantic in Florence. The people are also extremely friendly and weddings hosted there are breathtaking.
5. Why is it essential to use a wedding planner when planning a wedding abroad?
Hiring a wedding planner to plan a wedding abroad can help you reduce the number of hours of research. An experienced destination wedding planner can help you find the best venue and vendors that fit your budget and know the ins and outs of what you need to be aware of. Different places have different customs, so even working with local vendors can be a daunting task, not to mention many vendors only speak the local tongue and time zone differences can be challenging.
While we may sound like a broken record at times; we urge couples to hire a wedding planner. It is an especially important element of the wedding planning process and unless you can spare a couple of hundred hours of doing it yourself, hiring a planner can alleviate stress, time, and budgeting. A good planner can allow you to thoroughly enjoy the planning process and not burden family and friends with crucial responsibilities, especially during the wedding day. Good planners can also help avoid certain pitfalls when dealing with some vendors and can at times get you a better bargain than if you negotiated costs on your own.
6. Have you noticed that couples tend to have their honeymoon at the same location as their wedding, or are couples changing locations for a new view?
One of the advantages of having your wedding abroad is you don't have to spend too much more for the honeymoon. However, while couples usually honeymoon near the wedding location, most don't have the honeymoon at the same location. Although it is a nice gesture for the newlyweds to host activities before and after the wedding for their guests, it is nice to be away from everyone and spend the newly-wed moments together away from the crowd. Since they are already abroad, it is easier to travel to nearby cities or do some private excursions.
7. What advice do you have for couples who are planning a destination wedding?
Make sure you get travel insurance and create backup plans as things are harder to control if you are not familiar with the local customs, contracts, or business etiquette. Most guests are more relaxed when they are on vacation, so don't sweat about the minor details and have a good time!
8. Many couples worry about how to convince their guests to join them on their destination wedding. What advice or suggestions do you have?
Let your guests know as soon as you decide to get married abroad. Your guests need at least 6-12 months of notice to make travel plans. Your wedding destination is also a convincing factor as well; a more developed country with a good healthcare system will be more convincing for older guests or guests who have young children.
Carmen