It looks like we're kicking off 2012 with a splash…actually I stand corrected – a tsunami! Wedluxe, arguably the definitive luxury wedding magazine in Canada, is moving into the wedding show business. And they are not alone. Over the years they have gathered and maintained the Glitterati, a list of elite vendors who are elegant, stylish, and can make your wedding utterly extravagant. And you'll be able to meet many of these vendors at the show, which is going to be held at the new luxurious Ritz-Carlton hotel in downtown Toronto this Sunday January 8th. We have been fortunate to be able to spend some time at the Ritz, and it is amazing every time.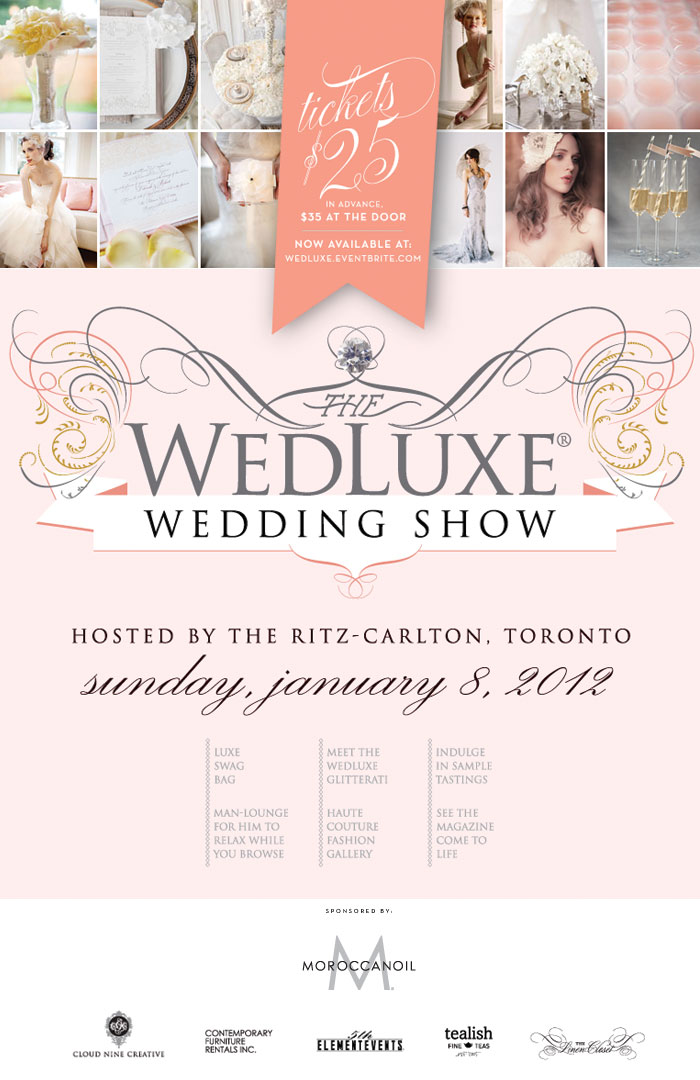 Tickets are $25 (+ taxes) in advance if you click on the image above, or $35 at the door. We are also giving away 2 free tickets (courtesy of Devoted to You Wedding Planners) to a lucky reader who can give the most memorable moment they've had with his/her significant other. Email us at contest@devotedtoyou.ca for your submission! Contest closes Saturday January 7th at 6pm.
We're also happy to announce that we will be on-site at the Wedluxe Wedding Show providing all day coverage. Please visit our blog on Sunday for up-to-the-minute news!