There is a new wedding themed movie out today. In the spirit of good fun, the movie is all about Bridesmaids. It's not the first time a movie has been done about them, nor will it be the last. So why is this an interesting topic to make movies about?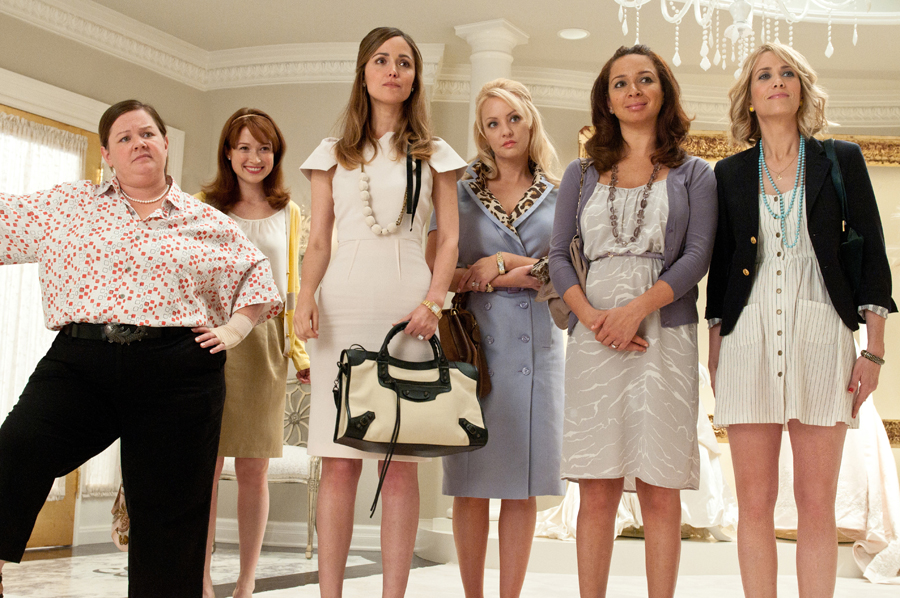 Weddings are very emotional events, and bridesmaids can often-times add drama to an already high strung bride or bridal party. Although this may be good in a movie, it's not so much in real life. Drama can destroy friendships and ruin weddings. That's why it's so important to know how to choose a good bridesmaid. In addition to emotional support, the bride often has to rely on the bridesmaids to help plan and prepare for the wedding. So here are some tips in selecting and handling bridesmaids:
Tip #1: Choose the bridesmaids you know who will go the extra mile in helping you with your wedding
If you have complete freedom to choose whom to be your bridesmaids, then congratulations. You're probably going to save yourself a lot of headache down the line. Here are some of the traits you will want to look for before asking someone to be a bridesmaid:
responsible
trustworthy
organized
a good communicator
a team player
can execute
knows your social circle
It is always a good idea to include siblings and your best friends to play a part in your wedding day, if they aren't in your bridal party already. Assign some tasks to them so that they feel important and are contributing to the planning process.
Tip#2: If you know your (best) friend is unreliable, try to wiggle your way out of asking her to be a bridesmaid.
If you can't, or won't, then you'll have to make do with what you have.  Be up front with her. Let her know what the responsibilities are for being a part of the bridal party and how you'll need her support.  It is not only about the title, the speech, and looking good in the wedding photos. Have her sign up for the tasks that she thinks she can handle but nothing more.  Some people will feel overwhelmed with the tasks and end up stepping down at the last minute, which is what you want to avoid. Also, create an agenda and have her follow it. Reconvene every so often to ensure things are getting done in a timely manner.
Tip #3: Ask for Help from other Bridesmaids
Who said you should only have one? You can have as many bridesmaids and/or maid of honours as you want. If you have a bridesmaid you cannot rely on getting things done, ask more reliable friends to be your additional bridesmaids. This way, you can keep everyone happy and have them share the important tasks so they will not be too overwhelmed with a ton of responsibilities.  Make sure that you communicate with all of them of their duties and thank them in your speech at the wedding.
As a bride, try to be understanding and accommodating to your bridesmaids even though it is your big day.  Your girls are spending money to pay for the attire and buying you wedding gifts as well as providing you support along the way.  Instead of writing emails, pick up the phone to call them when you're trying to say something sensitive.  It is very easy to misunderstand the tone of an email and can permanently damage a friendship.
Hiring a wedding planner to take on most of the planning tasks away from you and your bridal party is also a way to solve this problem.  A wedding planner can provide you with professional advice as well as handle all the stress that you and your bridal party don't want to deal with.  All you girls will have to do is relax and look pretty on your wedding day 🙂
Carmen