Last year, we planned a Great Gatsby themed wedding for our wonderful clients, Christopher and Li Jung. The wedding took place at the Palais Royal on Lake Ontario. Here's a feature of some of our favourite photos, all taken by Kenneth Chou.
Guests arrived to find the guest book surrounded by personal touches that really spoke to the couple's' personalities, especially the touching photos of family members and the artful envelop box complete with Deadpool figurines.
+
Guests entered the Palais Royal's main entrance to find their names on finely decorated cards.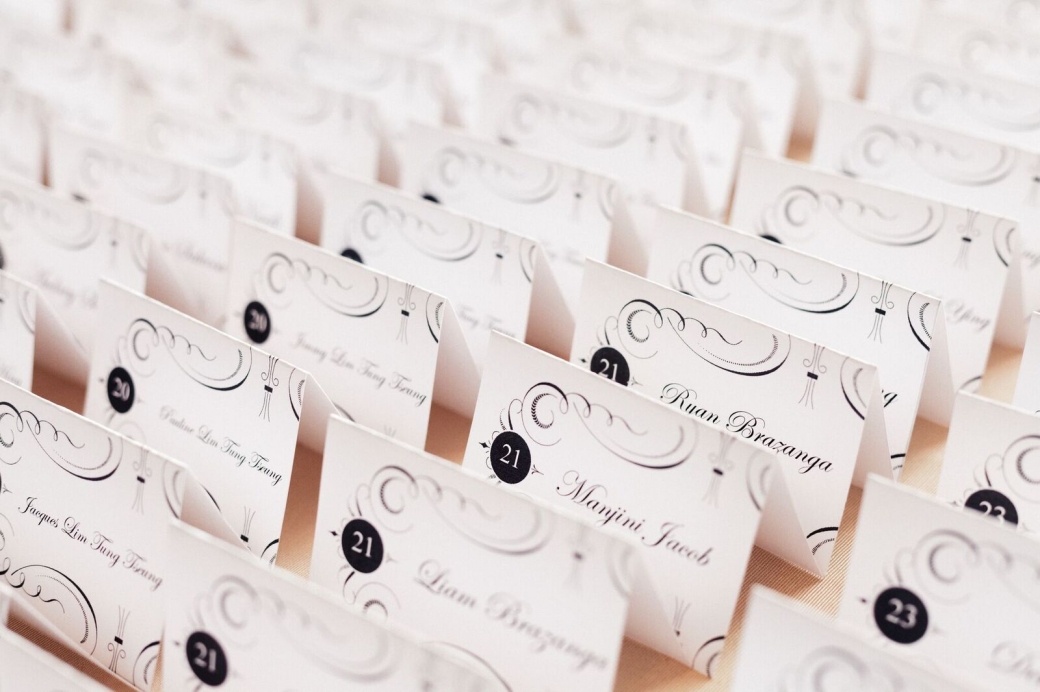 +
The head table showcased glittery gold linens that dazzled the eye, while the golden light of the candles set the tone for the evening.
+
Each table was marked by a candle with a glittery gold number, another Great Gatsby touch.

+
Tables alternated with high and short centerpieces, which gave the room texture and allowed for beautiful golden stands to be seen.

+
Guest tables continued with the romantic colour scheme, through the deep blue linens that stood out even amongst the gold fixtures.

+
The wedding cake and Ferrero Rocher® display only added more gold touches.

+
Let's not forget about the bride's own details, staying true to her colour scheme and theme.

+

+
In the end, the party was a grand as the couple, with entertainment and dancing the night away Great Gatsby style.

+