Destination Weddings becoming more popular. In fact, in 2015 an estimated 21% of couples chose to celebrate their marriage away from home.
Going away for your wedding means you need to be especially cautious when packing, as you may not be able to easily buy items at your destination wedding location.
Here's a list of items that should be on every couple's packing list for their destination wedding.
Medication and Toiletries
Starting with the basics, be sure to have allergy medication and pain killers on hand. A first aid kit is also helpful, but you may want to top it up with extra bandages of varying sizes, extra antiseptic cream and gauze dressings. Hopefully most of these items won't be needed, but it's always better to be prepared.
Pack extra sunscreen, bug spray and cream to relieve insect bites too. You may also want to consider bringing extra feminine care products for guests that may need them.  For exotic destinations, bring aloe vera just in case of sunburns.
Bring enough skin care products that can last you slightly longer than your trip.  It is important to take care of your skin and stick to your routine prior to your big day.  Sheet Masks are always handy and save you space in your luggage.  Keep your skin hydrated will keep your makeup last longer on your wedding day.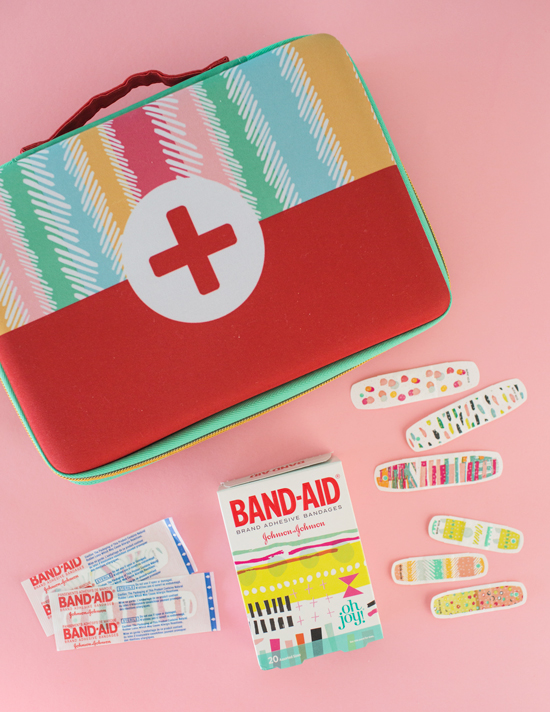 +
Photo: http://ohjoy.blogs.com
Helpful Items
While the hotel or house you are staying at may have essential household items, they may not be available to you exactly when you need them. That's why we suggest bringing along the following helpful items that can make your day easier:
Scissors

– you always end up needing to cut strings or tags, so it's always beneficial to have your own scissors with you.

Sewing Kit

– be sure to include the colors of your bridesmaid dresses and groomsmen shirts, or extra black and white thread.

Tape and Glue

– sometimes décor or items you packed may break during the travel, so tape and glue are great assets for a quick fix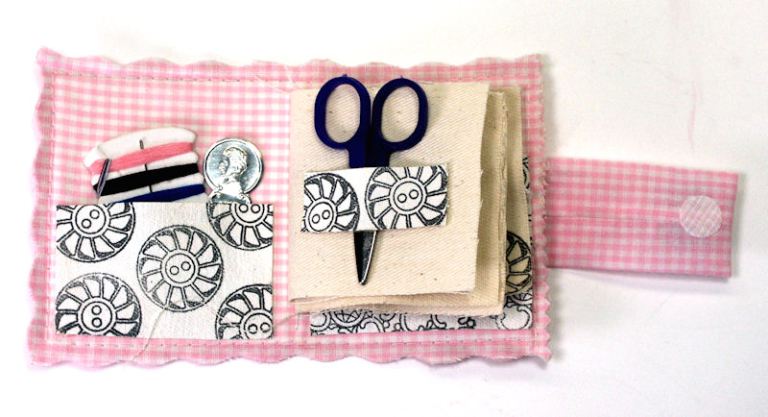 +
Photo: thefrugalcrafter.wordpress.com
Extras to consider, based on your décor and theme
Mini Chalkboard and chalk

– this acts as a great replacement for signs that get damaged or go missing.

Silk Flowers and ribbons in your theme color

 – If you cannot get the flowers that you like at your wedding destination, consider a silk floral bouquet.   It is also a cost savings compare to real bouquets at times.  Bring a few additional silk blooms to use as props to decorate or to make extra boutonnieres for families/relatives.

Candles

– you may wish to add more candles to your head table or to the guest sign in table, but either way plain white candles are always helpful to give a space a more romantic feel

Additional blank seating cards  – This is helpful to accommodate last minute changes/seating arrangements for your guests at the reception
+
Photo: bestproducts.com and hobbycraft.co.uk
Have fun packing!