As Prince William and Kate Middleton prepare for their April 29th Royal Wedding, it seems like there is no escape from the overload of media coverage. No matter what station you turn to someone is talking about it. I've purposely tried to avoid blogging about the wedding for this very reason. But after reading an article from Stratfor Global Intelligence, one of the world's leading intelligence firms on geo-politics, I've decided to use this as an opportunity to lead in to my next topic. It is something that's been seldomly covered outside of high-profile weddings. And this is the issue of security.
According to Stratfor, British Intelligence has to prepare for many security concerns throughout the day. There are those who will use this event as a launch pad for acts of anarchy and/or protest. And this is a real threat. As recently as December of last year, protesters were able to get within close proximity of the vehicle carrying Prince Charles and Camilla Duchess of Cornwall and promptly attacked it.
Let's also not forget about the ongoing jihadist threats as well as repeated bombing attacks from the Real IRA over the past decade. British security is going to have their work cut out for them. And it's going to be even harder when Will and Kate's motorcade parades across the streets of London with millions of onlooking spectators.
Chances are, your wedding will not be as high profile as this one, but it is important nonetheless to take preventive measures when planning your event. Both you and your guests will be dressed to impress, and that means a lot of precious jewellery will be worn. You're also going to have lots of expensive gifts and thousands of dollars in loosely guarded cash. To no surprise, weddings are like gold mines for thieves and robbers. And these days, technology makes it very easy for thieves to access every detail about your event. All they have to do is show up to completely ruin it, as with the case of Pamula W. McBride in Spokane, Washington early last year.
So you'll probably want to look into hiring security for your event. In addition to theft/robbery prevention, security is also useful for taking care of unwanted guests, such as an angry ex, an uninvited relative, or even wedding crashers. There are those who like to crash weddings as a way to have a good time, and their numbers are growing. Especially after the hit movie Wedding Crashers took to the big screen back in 2005.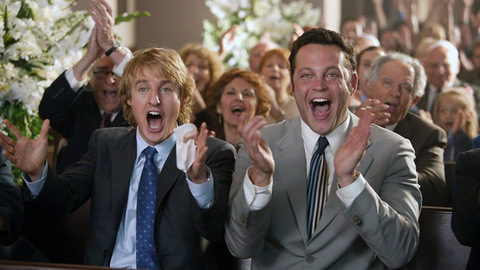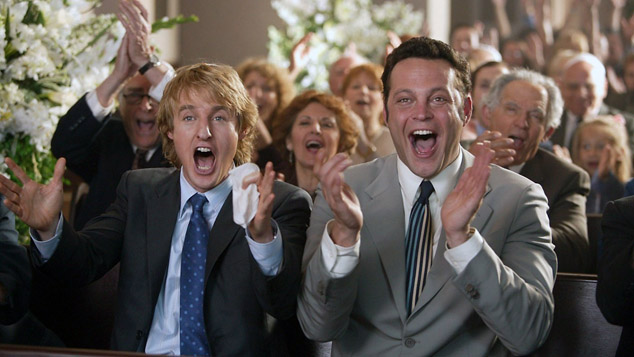 Of course, the last thing you want is a stranger causing a ruckus at your wedding. You've spent thousands on it, so why go down in everyone's memory as the wedding that was botched?
The next thing you'll need to do is ask yourself whether you want a security guard or a police officer. Paid duty police officers are more expensive, but then again, you get the kind of protection and deterrent you won't get with a security guard. And they only cost a few hundred dollars for the night, which is a far cry from the $32 million in security expenditures for Will and Kate. But if you're on a tight budget, in most cases security guards work just as well.  Just call ahead and ask what their policy is, sometimes they require that you hire at least 2 officers/guards to backup each other.
Whether you decide to hire security for your wedding or not, it is important to always take preventive measures in order to ensure your wedding runs smoothly. Here are some tips to help you:
1) Don't leave your gift box close to the entrance
2) Ask all your guests to bring their invitations to the wedding
3) Always have at least one person attending the gift table
4) Ask the vendor in advance if they have a safe for you to store valuables during the wedding
5) Tell yours guests not to leave valuables in their cars
6) Hire security pickup of your money box to transport to a safety deposit box at the bank
A version of this article has been distributed as a news release. You can find the article here
Till next time!
~Carmen